| | |
| --- | --- |
| ČESKÁ REPUBLIKA | CZECH REPUBLIC |
| Jihočeský kraj | South Bohemia (České Budějovice) region |
| Okres: Písek | |
map →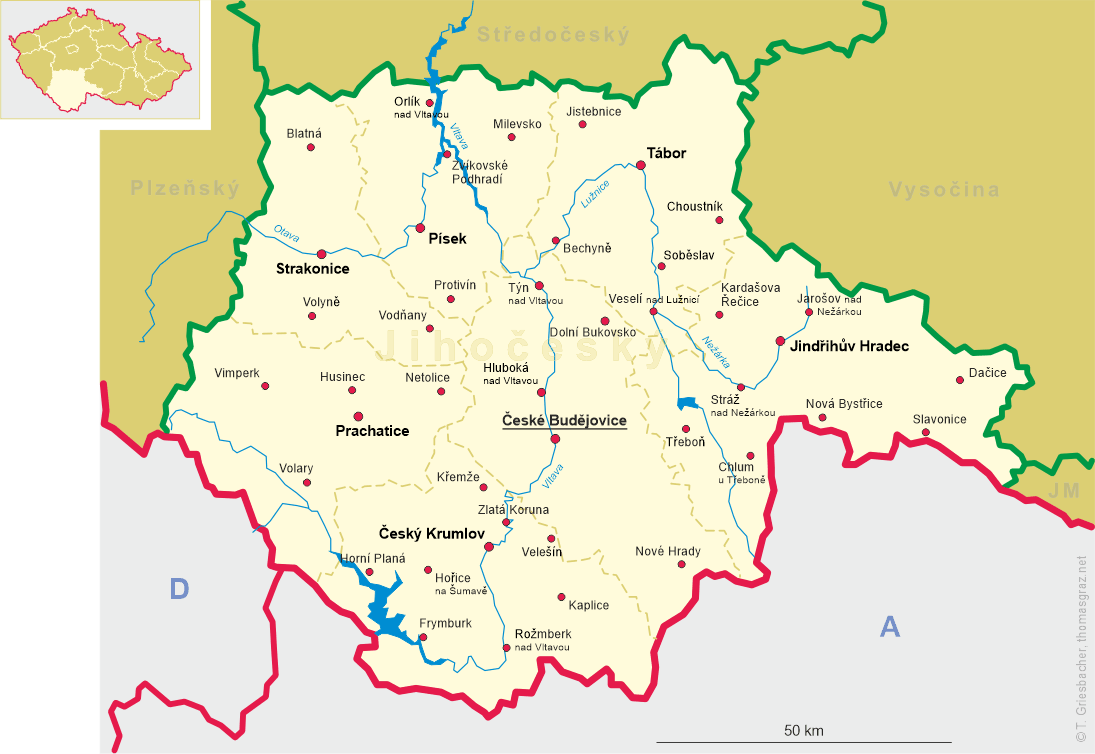 Zvíkovské Podhradí
• prev: Podhradí t. Karlov
• de: Podhrad, Karlsdorf
• sr: Звиковске Подхради

Zvíkovské Podhradí is situated at an elevation of 402 m on plateau above the valleys of the rivers Vltava and Otava, which here are dammed and form the Orlík reservoir. One and a half kilometers to the northwest lies the Zvíkov (Klingenberg) castle on a rock spur at the confluence of the two rivers. The district town Písek is located about 14 km to the south. As of 2021, the small municipality has a population of 203.
Zvíkov castle was founded after King Přemysl Otakar I had acquired the area in 1226. The oldest known mention of the castle dates from 1234. The village Podhradí, located beneath the castle on the Otava river very likely originated shortly thereafter. However, the oldest known document that mentions the village dates only from 1547. In 1622 the domains were handed over to the princes Eggenberg who remained in their possession until 1717 when the male line of the family died out. The domains were then inherited by the princes Schwarzenberg. After the end of manorialism, the village in 1850 became an independent municipality. A new village was founded in the mid-19th century, Karlsdorf / Karlov). Since 1880 the municipality was named Podhradí t. Karlov (in German: Podhrad bzw. Karlsdorf). The present name, Zvíkovské Podhradí was introduced in 1924. In 1980, Podhradí was merged with the municipality of Oslov, but was separated from it again in 1990.
Glass no. 4026 [left] shows a view of

Hotel Vedamov.
Glasses in this collection from places with similar names:
Hluboká nad Vltavou
until 1912 was named
Podhradí nad Hlubokou
. Another glass of this collection shows a view of
Spišské Podhradie
, Slovakia.
[https://de.wikipedia.org/wiki/Zvíkovské Podhradí]

---