| | |
| --- | --- |
| ČESKÁ REPUBLIKA | CZECH REPUBLIC |
| Pardubický kraj | Pardubice region |
| Okres: Ústí nad Orlicí | |
map →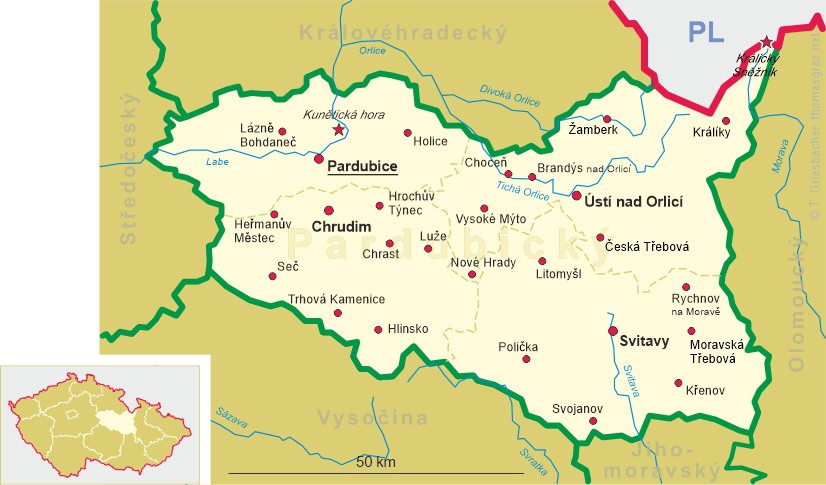 Nové Hrady
• de: Neuschloss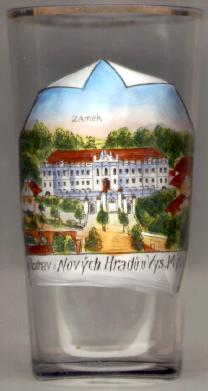 Nové Hrady is situated at an elevation of 384 m about 17 km west of Litomyšl in the southwest of the Ústí nad Orlicí district in the Pardubice of eastern Bohemia. Until 31st December 2006 Nové Hrady had been part of the district Chrudim. The village has a population of about 295 (2004).
The village originated around 1200 at the foot of a hill with an old castle. This village, then called Boží Dům ('the Lord's House'), was first mentioned in a written document dating from 1293. At that time it belonged to the bishopric of Litomyšl, later on it came into the possession og the monastery of Podlažice. A new castle was founded in the mid-15th century. It's designation as 'new castle' (in German: Neuschloss) was also transferred upon the village itself.
The

château [left] was built in 1773–1777 by the architect Josef Jäger for Count Jean-Antoine Harbuval de Chamaré in magnificent Rococo style, designed on the ideal of French summer residences of that period. For this reason, the château sometimes also is called 'Little Schönbrunn' referring to Schönbrunn palace in Vienna. The old castle was abandoned and its stones were used for the construction of the new château so that only little remained of the old Gothic structure. The park around the château was laid out in 1791–1807. It consists of a formal garden in French style and an English garden. After a restoration in 1997 the château was reopened to the public in 2001.
There is another town named Nové Hrady (German: Gratzen) in the České Budějovice district of South Bohemia.

---