| | |
| --- | --- |
| ÖSTERREICH | AUSTRIA |
| Bundesland: Steiermark | Styria |
| Bezirk: Südoststeiermark | |
map →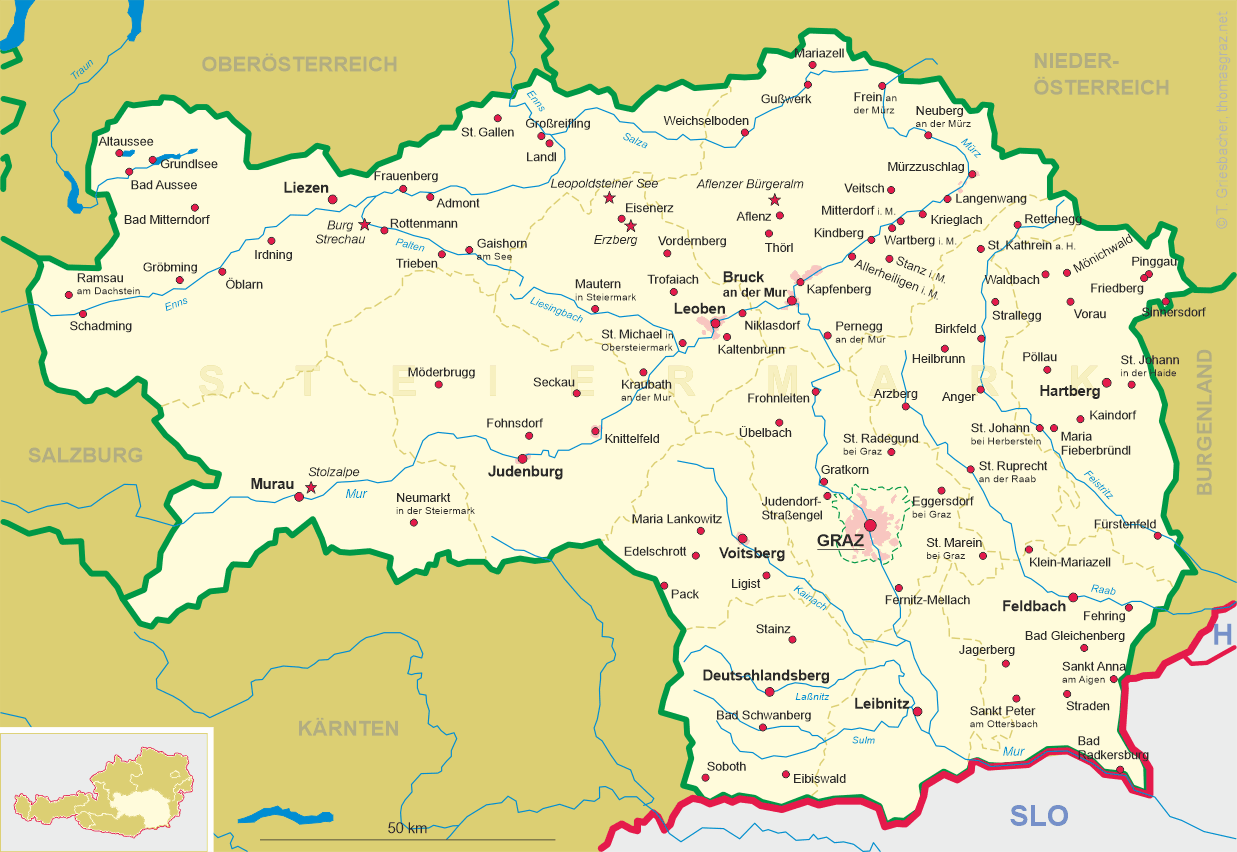 Straden
• lt: Štradenas
• ru: Штраден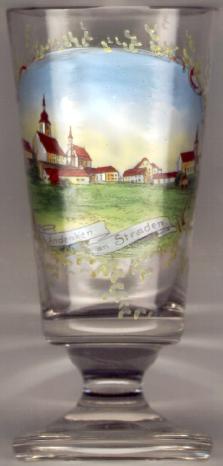 Straden is situated high on a hill above the valley of the Sulzbach and the road connecting Bad Gleichenberg with Bad Radkersburg.
The silhouette of the village is dominated by three churches.
The

parish and deanery church Mariä Himmelfahrt (Ascension of Our Lady) [left] was first mentioned in 1188. Following a fire in 1460 it was rebuilt by the Order of St. George in 1469–1472. The roof and the upper part of the spire were destroyed in 1945, but restored 1947.
The

church St. Sebastian [centre] consists of an upper and a lower church. The upper church was built in 1515 by the Fraternity of St.Sebastian in place of an old defence tower which was part of the foritification of the Lady church. The lower church (Schmerzhafte Muttergottes, Our Sorrowful Mother) was formed out of the prior bone house in 1677.
The

church St. Florian [right] originated out of a chapel of around 1650 which forms the chancel of the new present church (1654–1658, restored after a fire in 1678).

---