| | |
| --- | --- |
| ÖSTERREICH | AUSTRIA |
| Bundesland: Niederösterreich | Lower Austria |
| Bezirk: Hollabrunn | |
map →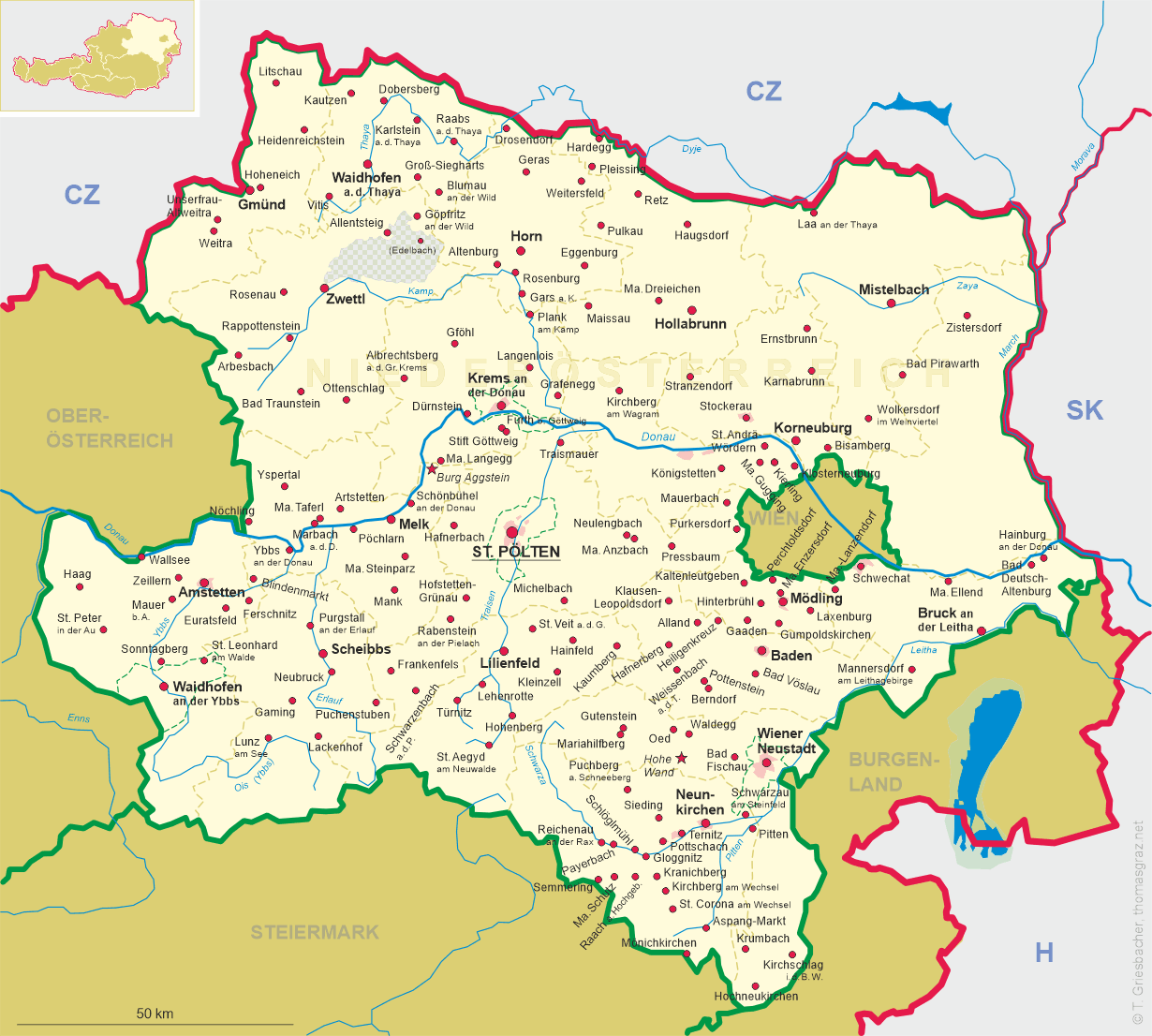 Pulkau
• cs: Pulkava
• ru: Пулькау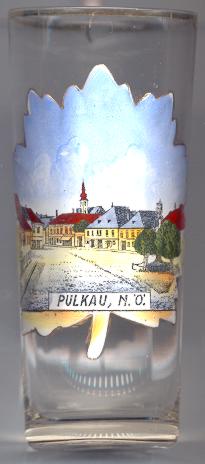 Pulkau is situated at an elevation of 289 m on the river Pulkau in the northwestern part of Lower Austria's Waldviertel region. The first mentioning in a document of the parish of Pulkau dates from 1135. Wine-growing is already mentioned in 1216. A document of 1312 refers to Pulkau as a market town. The status of a town was granted in 1985.
The origin of the

church Zum kostbaren Blut Christi (Precious Blood of Christ) [left, no. 578: background centre, and right, no. 2093: left] goes back to the pogroms against the Jews of the 14th century. In 1338 the local Jews were accused of having committed iniquity by piercing a housel, which was said to have started to bleed. The church was built by the Friars Minor Conventual (Minoriten) in the late 14th and early 15th century following the permission of the Popes Gregor XI (1375), Urban VI (1379) and Bonifatius IX (1396) on a piece of land belonging to the Counts of Hardegg. When the Minoriten monastery was destroyed in 1422 by the Hussites, the church was incorporated into the Benedictine Schotten monastery of Vienna. The south tower was heightened to 62 m in 1703. A treasuer of the church is the Gothic wood-carved winged altar carved by the 'Pulkauer Meister' Nicolas Breu in 1515.
The

Lady or Trinity Column [left, no. 578: foreground right, between the trees, barely visible] dates from 1695. It was moved to its present position on the main square in 1832.
The

parish church Sankt Michael [right, no. 2093: background right] stands on a site that was already in use in prehistoric times. In 1155 the original church from the Babenberg period came in possession of the Schotten monastery of Vienna. Parts of that Romanesque church are preserved in the Gothic church. The organ was built in 1763. The Romanesque charnel house next to the church was built around 1250 by the counts of Plain-Hardegg. In the 14th century Gothic gables were added.

---