| | |
| --- | --- |
| ÖSTERREICH | AUSTRIA |
| Bundesland: Steiermark | Styria |
| Bezirk: Bruck-Mürzzuschlag | |
map →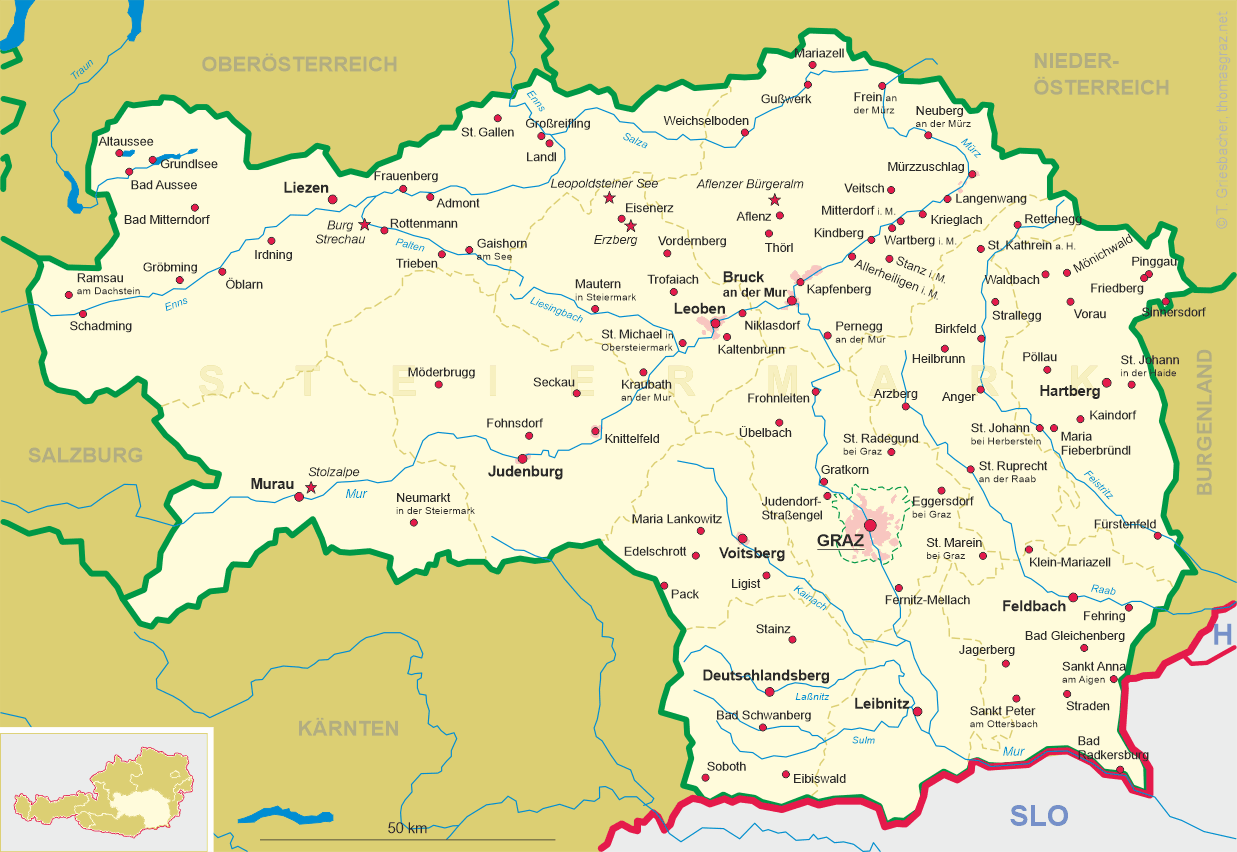 Langenwang
• lt: Langenvangas
• ru: Лангенванг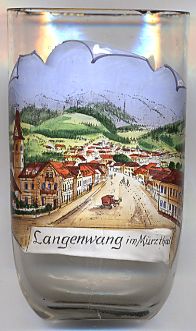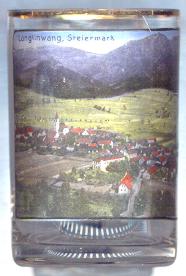 Langenwang is situated at an elevation of 637 m in the upper Mürz valley in the disctrict Bruck-Mürzzuschlag of Styria. The municipality has a population of about 4,000 (2011).
Langenwang was first mentioned in a document of 1232. The municipality as an independent body was founded in 1850. In 1940 the village of Hönigsberg was separated from Langenwang and was incorporated into Mürzzuschlag. On 1 January 1972 Langenwang officially obtained the status of a market town.
The

parish church Sankt Andreas [left, no. 2682: left; and right, no. 580: centre left] is the oldest building of Langenwang. The oldest parts of the church date from about 1232. The chancel was built in the 14th century in early Gothic style. Between 1493 and 1496 the church received its final shape. Renaissance tombs of the Counts of Schärffenberg from the late 16th century decorate the interior.
The

castle Hohenwang [right, no. 580: background centre left, barely visible] on a hill abouth 100 m above the valley of the river Mürz was built in the 12th century and was frist mentioned in 1222. The minstrel Ulrich von Liechtenstein stayed here in 1240. From 1490 until 1838 Hohenwang and Langenwang were in possession og the Counts of Schärffenberg. In 1770 the castle was greatly damaged by an earthquake. At about the same time the Schärffenbergs had built their new castle Neu-Hohenwang in the valley. Further damages of the ruins of Hohenwang castle occurred in 1945 by bomb raids of the area.
[https://de.wikipedia.org/wiki/Langenwang, http://www.langenwang.at/gemeinde/]

---