| | |
| --- | --- |
| ÖSTERREICH | AUSTRIA |
| Bundesland: Oberösterreich | Upper Austria |
| Bezirk: Freistadt | |
map →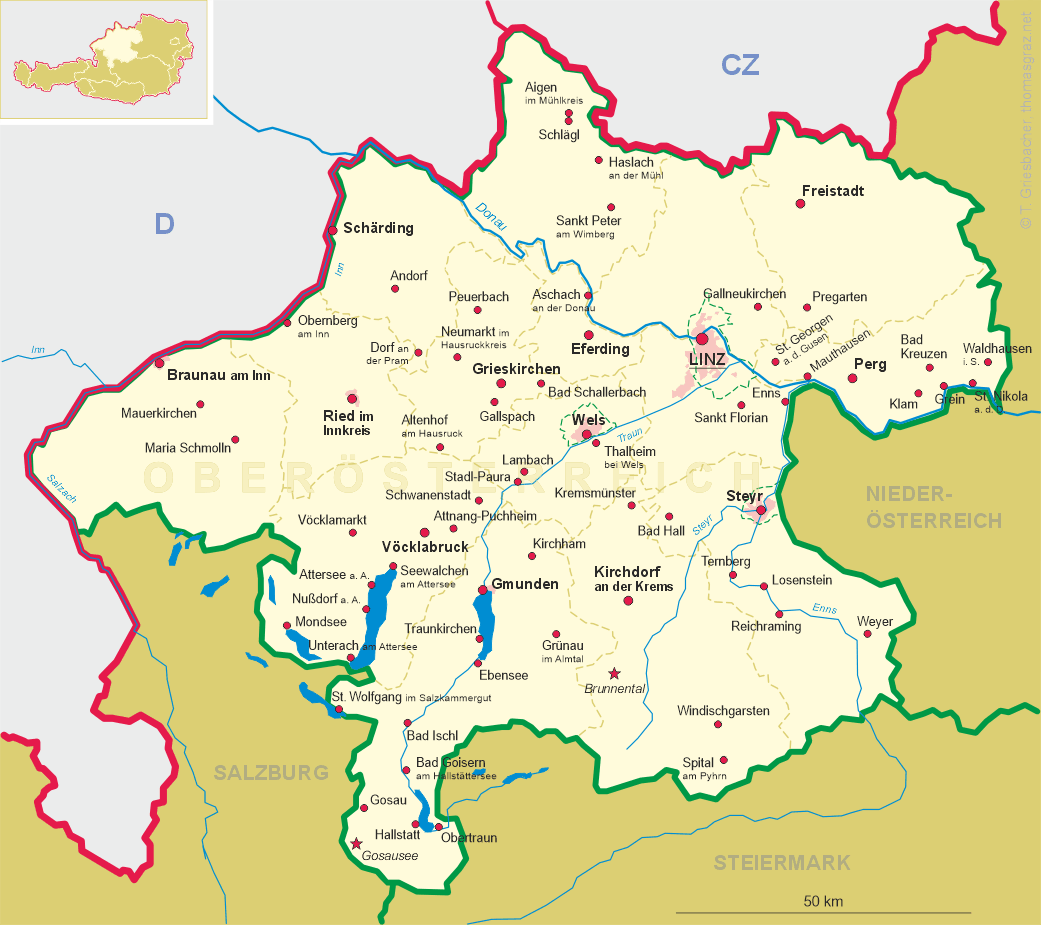 Pregarten
• prev.: Prägarten
• lt: Pregartenas
• ru: Прегартен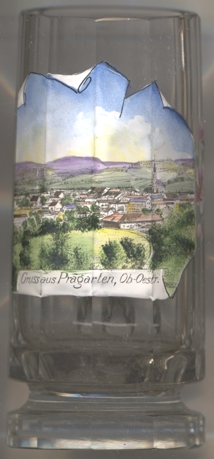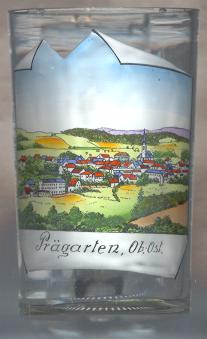 The market town Pregarten is situated at an elevation of 425 m northwest of the confluence of the rivers Feldaist and Waldaist in the Mühlviertel region of Upper Austria, about 17 km south of the district town Freistadt and about 19 km northeast of the Upper Austrian capital, Linz. The municipality has a population of about 5,600 (2023).
The oldest document that mentions Pregarten dates from 1230. Already during the 13th century it obtained the status of a market town. During the 15th century, it was severly damaged in during the Taborite incursions into the region (1422–1432). Protestantism became evry popular here during the 16th century; in 1528 the majority of the population was Lutheran. However, during the Counter-Reformation the population became predominantly Catholic again. In 1784 Pregarten became an independent parish. In 1849, manorialism was abolished and the municipalities of Pregarten, Pregartdorf and Selker were established. In 1853 a district court was established in Pregarten. In 1857, the official name was changed to Prägarten. In 1868, Prägarten was allocated to the district Perg. A train station was built here in the course of the construction of the railroad from Sankt Valentin to Budweis (České Budějovice) in 1872–1872. In 1903, Prägarten was re-allocated to the district Freistadt. In 1938 the formerly independent municipalities of Prägartsdorf, Selker, Hagenberg, Wartberg and Untergaisbach were incorporated into the municipality of Prägarten. In the same year, a few months later, the name of the municipality was changed byk to Pregarten After World War II, this mlarge municipality was dissolved and only Pregartsdorf and Selker remained with Pregarten.
The

parish church Sankt Anna [background right] was built in neo-Gothic style in 1893–1897. The old church on the market square was demolished in 1903 and a Marian column was erected on the site of the old church.
[https://de.wikipedia.org/wiki/Pregarten; https://de.wikipedia.org/wiki/Pfarrkirche_Pregarten]

---