| | |
| --- | --- |
| ÖSTERREICH | AUSTRIA |
| Bundesland: Oberösterreich | Upper Austria |
| Bezirk: Vöcklabruck | |
map →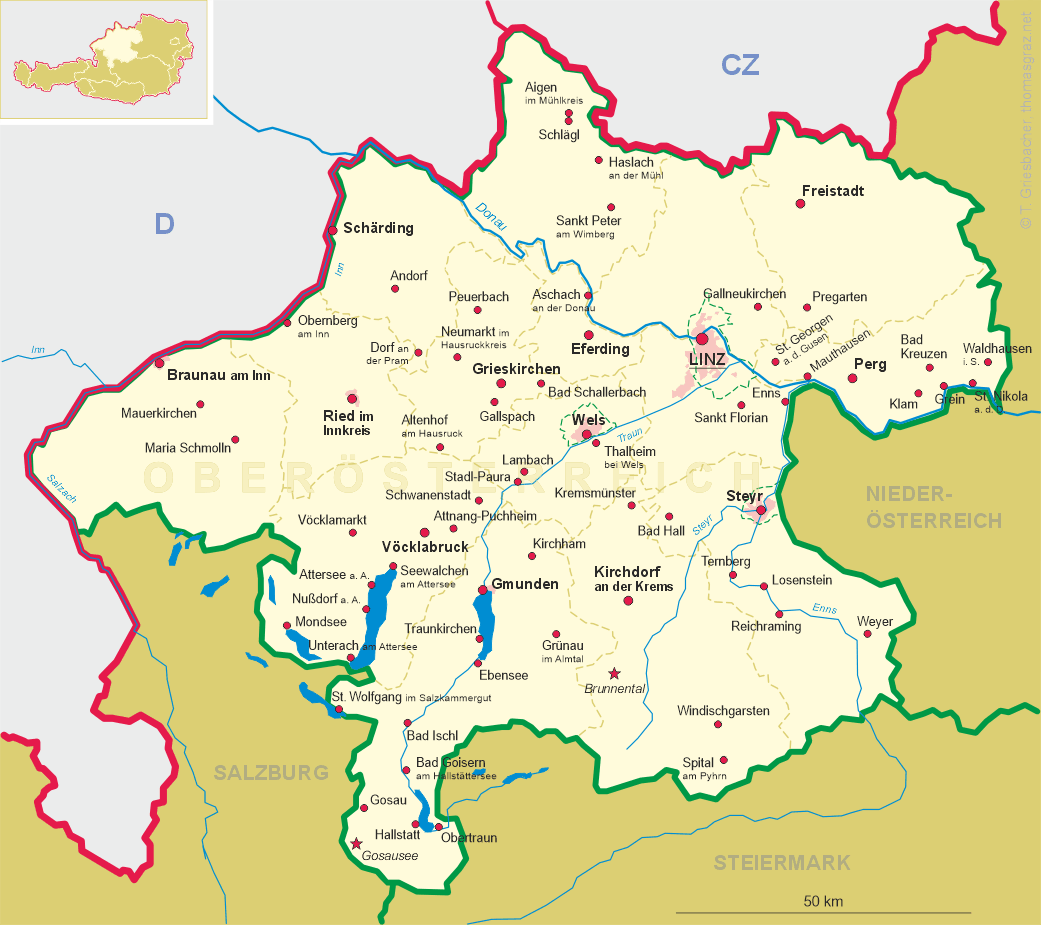 Nußdorf am Attersee
• lt: Nusdorfas prie Aterzėje
• ru: Нусдорф-ам-Аттерзее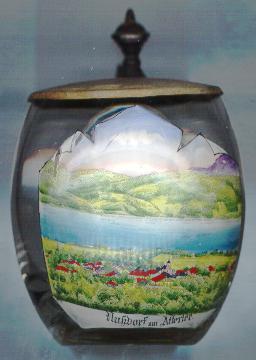 The popular summer bathing and water sports resort Nußdorf am Attersee is situated at an elevation of 500 m at the western shore of Lake Attersee.
The

parish church Sankt Mauritius [centre right, barely visible] was built in Late Gothic style in the late 15th century. From this church only the choir with its rib vaulting has remained. The rest of the church was rebuilt in 1816–1818. The nave was enlarged in 1987/88. A curiosity is the painting of Our Lady on the side altar. It is a portrait of Emma Adler, the wife of the politician and founder of the social democrat movement in Austria, Victor Adler (1852–1918), who had spent several summer holidays with her family in Nußdorf. The parish was originally established in the 14th century, but was dissolved during the Reformation period. For 200 years Nußdorf am Attersee did not have a Catholic parish. In 1783 the parish was re-established.
A note on the spelling of the name Nußdorf: The recent reform of the German orthography (1996) in Germany and Austria aimed at simplyfying some of the tricky rules of German orthography. One of these rules governed the use of the character ß, which is used in place of ss in certain instances (Switzerland has abolished the use of ß long before). According to the new German orthography ß is only used after long vowels, whereas ss is used whenever it follows a short vowel. The German word for 'nut', previously spelled Nuß, therefore is now spelled Nuss. The official name of Nußdorf, however, still follows the old orthography, but it is of course likely that it will be changed to follow the new orthography at some time in the future.
Another glass in this collection shows a view of Nussdorf, which is part of Vienna.

---