| | |
| --- | --- |
| ČESKÁ REPUBLIKA | CZECH REPUBLIC |
| Olomoucký kraj | Olomouc region |
| Okres: Přerov | |
map →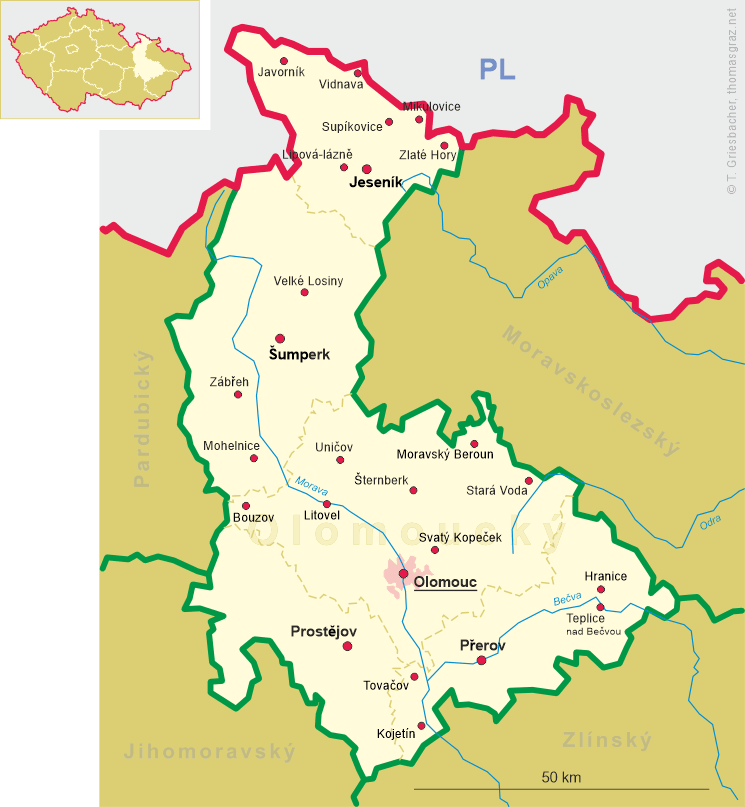 Přerov
• de: Prerau
• lv: Pršerova
• lt: Pršerovas
• pl: Przerów
• mk, sr: Преров
• ru, uk: Пршеров
• bg: Пършеров
Přerov is situated at an elevation of 212 m on the river Bečva. Archeological finds of prehistorical mammoth hunters in the town district Předmostí date from about 20,000–25,000 years ago. Modern Přerov began to develop on the right bank of the river in the 11th century as it was situated on an important trading route. The first mentioning in a document dates back to 1131. In 1256 it obtained the status of a royal town. In 1423 Přerov was conquered by the Hussites. During the 16th century it was the seat of a Bishop of the Bohemian (Moravian) Brethren (Unitas Fratrum). The later theologian and educator Johann Amos Comenius (Jan Amos Komenský) (1592–1670) went to their Latin school from 1608 until 1611 and later was a teacher here from 1614 to 1618. The industrial development during the 19th century was furthered by the connection in 1841 to the railway line from Vienna to Kraków (Kaiser-Ferdinand-Nordbahn, see also Bohumín) and in 1845 to Olomouc. Since 1877 Přerov is the seat of the district administration.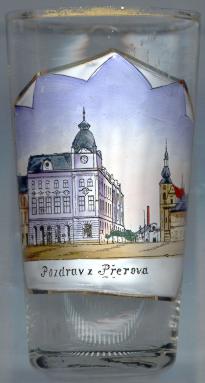 The

parish church St. Lawrence (Svatý Vavřinec) [left, no. 685: background right] dates back to the 14th century and obtained is Baroque appearance 1725–1732.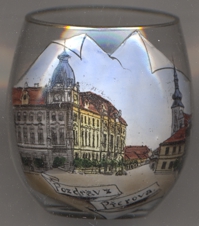 The

City House (Městský dùm) [far left, no. 685, and near left, no. 4223] is a centre of the social and cultural life of Přerov. It was built 1897 in the style of Late Historicism. After renovation it was re-opened in 1992. The most important cultural event taking place in the City House is the Czechoslovak Jazz Festival.
The square is named after Tomáš Garrigue MASARYK (1850–1937), the first President of Czechoslovakia (1918–1935).
Jan BLAHOSLAV (1523–1571), the founder of modern Czech grammar and bishop of the Moravian Brethren was born in Přerov.

---