| | |
| --- | --- |
| UNITED STATES OF AMERICA | |
| WYOMING | |
| Converse County | |
map →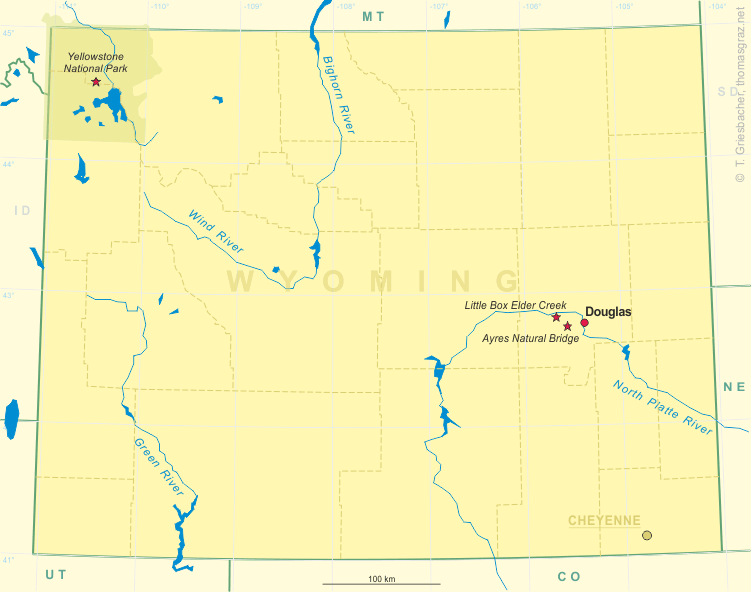 Douglas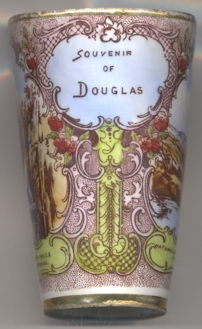 Douglas, WY is situated at an elevation of 4,836 ft (1,474 m) at the North Platte River in Converse County, Wyoming. The population was 6,120 at the 2010 census. It is the county seat of Converse County and the home of the Wyoming State Fair.
Douglas was platted in 1886 when the Wyoming Central Railway (later the Chicago and North Western Transportation Company) established a railway station; the settlement had been in existence since 1867 when Fort Fetterman was built and was first known as Tent City before it was officially named Douglas, after Senator Stephen A. Douglas. It served as a supply point, warehousing and retail, for surrounding cattle ranches, as well as servicing railway crews, cowboys and the troops of the U.S. Army stationed at Fort Fetterman. During World War II, an internment camp was located here. In 1996 Douglas was listed by as one of 'The 100 Best Small Towns in America'.
The other pictures on tumbler no. B060 show views of Ayres Natural Bridge [left], a sheep wagon and camp near Douglas [centre], and Little Box Elder Creek [right].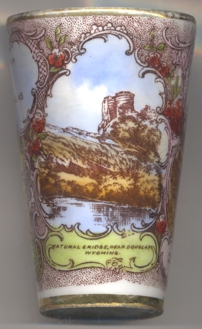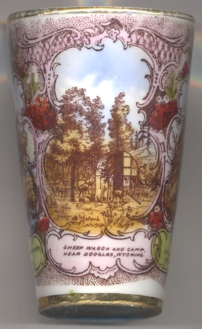 [https://en.wikipedia.org/wiki/Douglas,_Wyoming; https://en.wikipedia.org/wiki/Camp_Douglas_(Wyoming)]

---