If you came to this page directly and do not see a navigation frame on top, please go to the home page.
| | |
| --- | --- |
| DEUTSCHLAND | GERMANY |
| Bundesland: Hessen | Hesse |
| Regierungsbezirk: Kassel | |
| Kreis: Werra-Meißner-Kreis | |
map →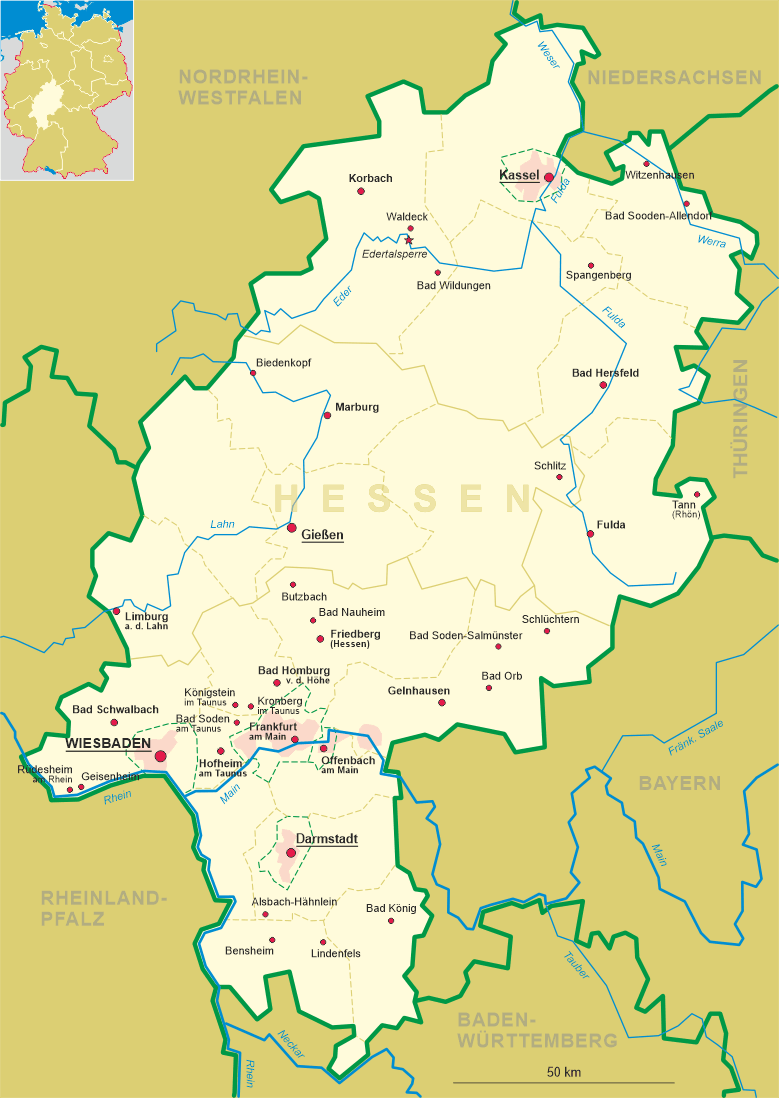 Bad Sooden-Allendorf
• ru: Бад-Зоден-Аллендорф

Bad Sooden-Allendorf is situated at an elevation of 265 m on the river Werra at the slope of the Hoher Meißner mountain in northeastern Hesse, directly at the border to Thuringia. Bad Sooden-Allendorf has a population of about 9,500 (2004).
The earliest written mention of the place is found in a document dating from between 776 and 779 AD. The document is a deed of donation issued by Charlemagne, who donated the saline springs and the village Westera to the monastery of Fulda. The name Westera refered to its location at the western border of Thuringia. In 1929 Bad Sooden and Allendorf were amalgamated to the new municipality of Bad Sooden-Allendorf.
For more than 1000 years, until the beginning of the 20th century, the salterns remained in operation. When the area became part of Prussia in 1866, Bad Soden lost its privileges which caused a big decline in the price of salt. Salt production became unprofitable and was finally discontinued in 1906. In parallel to the economic decline of the salterns, the saline became used for therapeutic purposes. The first bath house was opened in 1881.
---