| | |
| --- | --- |
| ČESKÁ REPUBLIKA | CZECH REPUBLIC |
| Olomoucký kraj | Olomouc region |
| Okres: Šumperk | |
map →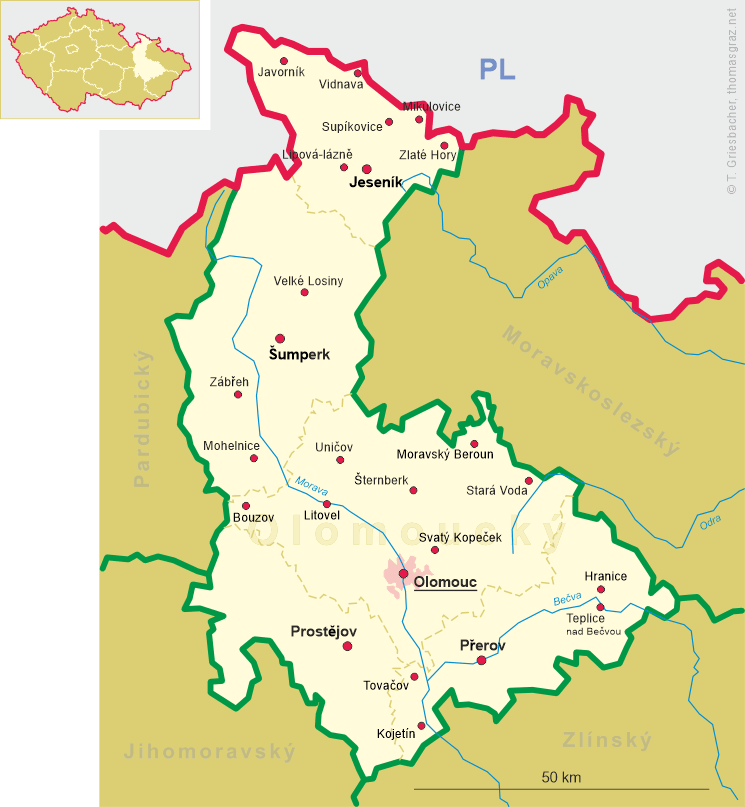 Šumperk
• de: Mährisch-Schönberg
• lv: Šumperka
• lt: Šumperkas
• pl: Szumperk
• ru, sr: Шумперк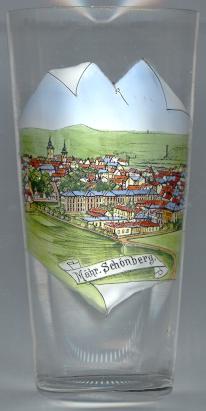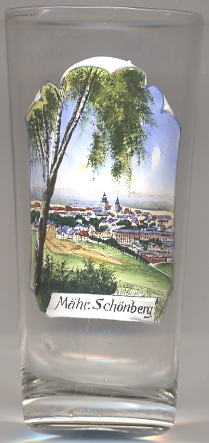 The district town Šumperk was already mentioned as a town in 1281 as pulcher mons (which became the German name Schönberg, which means beautiful mountain). The town obtained a mining privilege in 1340 and gained importance as it was situated at a trading route from Moravia to Silesia. From the 15th and 16th centuries onward the cloth-making industry prospered. The guild of the linen weavers was founded in 1442, the guild of the cloth makers in 1481. The town redeemed itself from serfdom in 1562. After the Thirty Years' War (1618–1648), Šumperk became a protected town of the Princes of Liechtenstein. The 17th century was a dark period for the Šumperk. A large fire destroyed the town in 1669 and towards the end of the century a large number of witch trials took place here. The modern industrial development of the town was initiated by the opening of the railway line from Olomouc via Šumperk to Prague in 1845.
Born in Šumperk were:
The tenor Leo Slezak (1873–1946), singer at the Hofoper (now State Opera) in Vienna.
Roman Karl Scholz (1912–1944), Augustinian Canon, writer. He was executed by the Nazis for his participation in the resistance movement in Austria.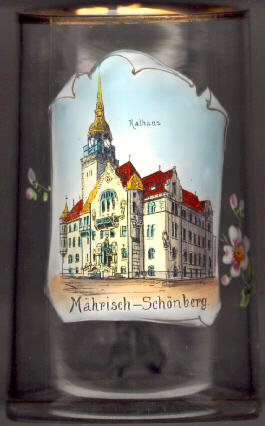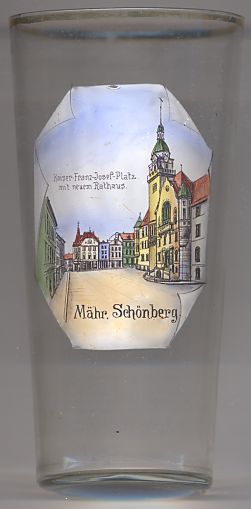 The

Town Hall [left, no. 027, and right, no. 2198] of Šumperk was built in 1909–1911 in Saxon Neo-Renaissance style with Art Nouveau elements and replaced the old Gothic and Renaissance town hall of the 15th century.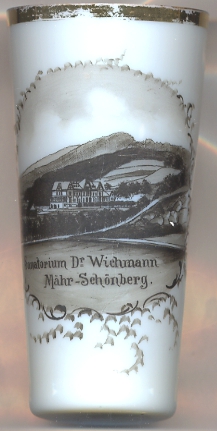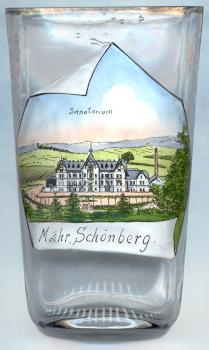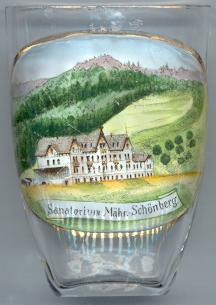 The

'sanatorium', built 1898–1899, was used for the tratment of diseases of the lung and later became a part of the municipal hospital of Šumperk. On glass no. 2859 [far left] it is labeled Sanatorium Dr. Wichmann.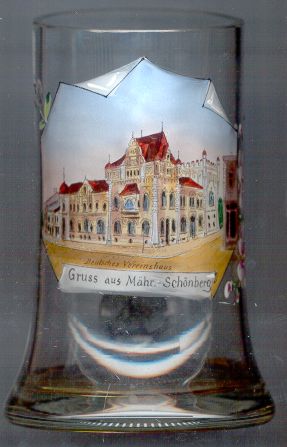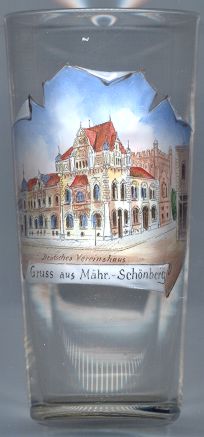 The

Deutsches Vereinshaus (German Club House) [left, no. 1473, and right, no. 2071] was built in 1902 by the Viennese architect Georg Berger.

---