| | |
| --- | --- |
| ČESKÁ REPUBLIKA | CZECH REPUBLIC |
| Jihomoravský kraj | South Moravia (Brno) region |
| Okres: Břeclav | |
map →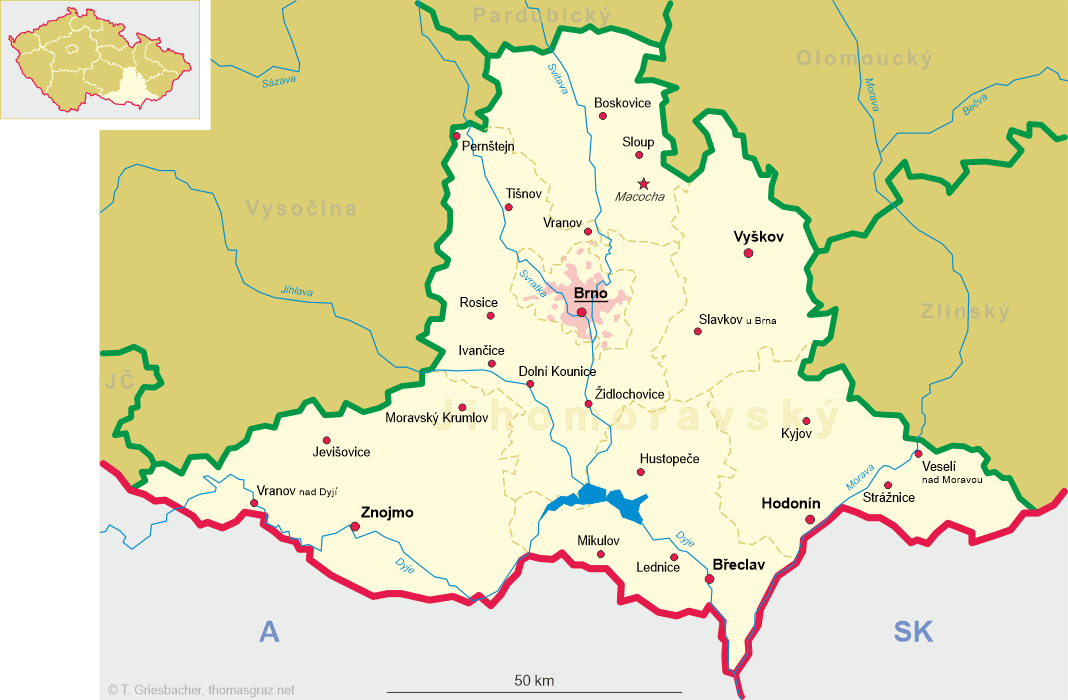 Břeclav
• lv: Bržeclava
• lt: Bržeclavas
• pl: Brzecław
• de: Lundenburg
• sr: Брецлав
• bg, mk, ru, uk: Бржецлав
• be: Бржэцлаў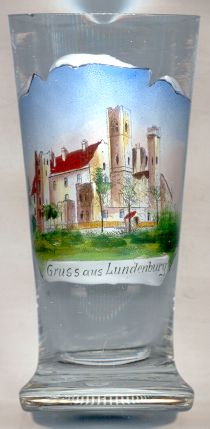 Břeclav is situated at an elevation of 159 m on the river Dyje (Thaya) in southern Moravia close to the Austrian border. The earliest settlement developed in the 11th century. Until the end of the 12th century the area was a principality belonging to the Přemyslide dynasty. During the Thirty Years' War (1618–1648), the town suffered heavy damages. The modern development of the town was initiated by the opening in 1839 of the railroad (Kaiser-Ferdinand-Nordbahn; see also Bohumín) which connected Břeclav with Vienna and with Brno. Until 1846 the railroad was extended to Přerov (Prerau), Ostrava (Ostrau), Bohumín and Kraków (Krakau). In 1872, Břeclav received the status of a town.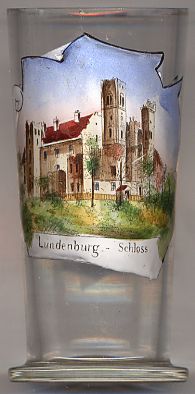 Břeclav castle originated as a moated stronghold around 1056. During the 16th century the medieval castle was replaced by a new castle in Renaissance style. The castle was renovated in the first half of the 19th century.

Te picture on gass no. 4248 [near left] is labeled in German: Lundenburg (Břeclav) /

Parkstraße ('Park Street'), today sady 28. řijna ('Gardens of 28 October'), remembering the proclamation of the First Czechoslovak Republic on 28 October 1918 in Prague.

---