| | |
| --- | --- |
| ÖSTERREICH | AUSTRIA |
| Bundesland: Niederösterreich | Lower Austria |
| Bezirk: Neunkirchen | |
map →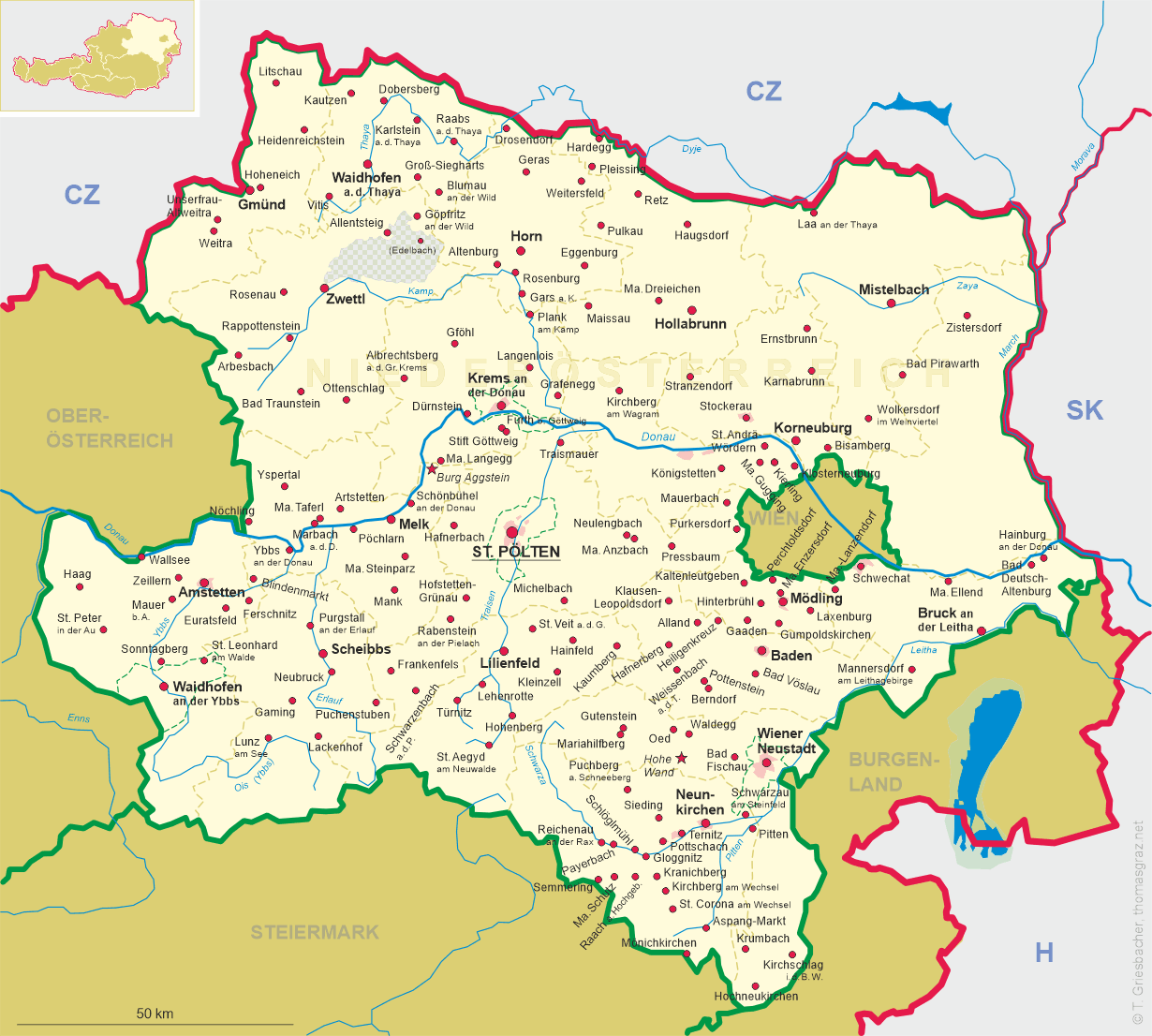 Pitten
• lt: Pitenas
• ru: Питтен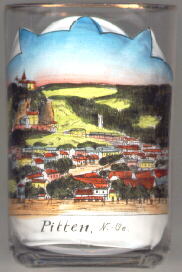 The market town Pitten is situated at an elevation of 334 m on the river Pitten where the Pitten valley opens out into the Steinfeld plain. Pitten was first mentioned (ad Putinnu) in a document of AD 869. In 1042/1043 it became the main town of a county and the seat of a large mother parish. At first, the county was in possession of the counts of Wels-Lambach who in 1050 were succeeded by the counts of Formbach(Vornbach, now Neuhaus a. Inn)-Neuburg. In 1158, the county of Pitten came in possession of the Dukes of Styria and remained with Styria until the 16th century.
The

castle [top left] of Pitten was first mentioned in 1094. Is is also mentioned in the 'lament' of the 'Nibelungenlied', an epic poem in Middle High German written around 1200. The remains of the castle of the 16th/17th century were transformed to a hunting lodge in 1844.
The

parish church Sankt Georg (Bergkirche) [right, no. 1996: far right] below the castle was first mentioned in 1094. The church was remodelled in Baroque style in 1727–1732.

---