| | |
| --- | --- |
| DEUTSCHLAND | GERMANY |
| Bundesland: Freistaat Bayern | Bavaria |
| Regierungsbezirk: Niederbayern | |
| Landkreis: Passau | |
map →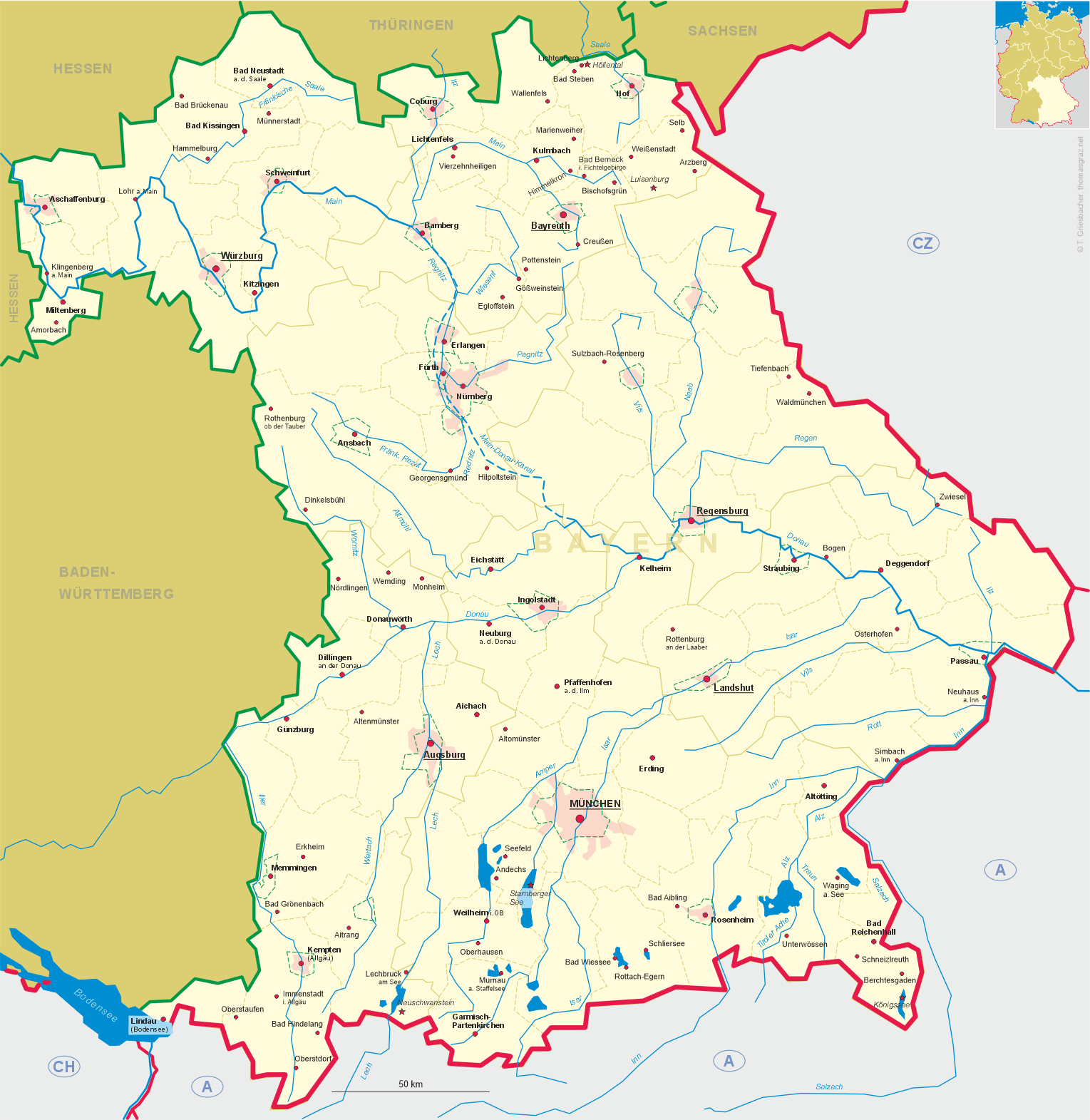 Neuhaus a. Inn
• ru: Нойхаус-на-Йнне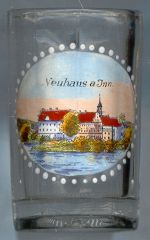 Neuhaus am Inn (official name: Neuhaus a. Inn) is situated at an elevation of 333 m on the river Inn opposite the Austrian town of Schärding. The municipality has a population of about 3,400 (2019).
The history of the place goes back to the foundation in 1320 of the castle near the Inn bridge opposite of Schärding. The dominion of Neuhaus was first mentioned in documents around 1600. In 1730 Neuhaus came in possession of the diocese of Passau. In 1779, after the Peace of Teschen (today Cieszyn, Poland, and Český Těšín, Czech Republic), which ended the Bavarian War of Succession between Prussia and Austria, Schärding became part of Austria. After the secularisation of 1803 the diocese of Passau, and with it Neuhaus, became part of the Electorate (1806 Kingdom) of Bavaria. After severe floodings a new part of Neuhaus was built between 1960 and 1974. In 1972 the villages of Neuhaus am Inn, Vornbach and Mittich were merged into the new municipality of Neuhaus am Inn.
The

former castle Neuhaus [left] was founded in 1320 on an island in the river Inn, probably by Duke Albrecht of Bavaria. After a large fire in 1724 the new residential castle was built in 1752. In 1859 the castle was obtained by the Sisters of Loreto (The Institute of the Blessed Virgin Mary, since 2004 Congregatio Jesu, in German commonly known as 'Englische Fräulein', literaly 'English Ladies').
Other places named Neuhaus (or Neuhäusel):
Bad Neuhaus, part of Bad Neustadt a. d. Saale, Germany; Dobrna, Slovenia (in German formerly called Doberna or Bad Neuhaus bei Cilli); Jindřichův Hradec, Czech Republic (in German formerly called Neuhaus); Nové Zámky, Slovakia (in German formerly called Neuhäusel).

---