| | |
| --- | --- |
| ČESKÁ REPUBLIKA | CZECH REPUBLIC |
| Jihomoravský kraj | South Moravia (Brno) region |
| Okres: Znojmo | |
map →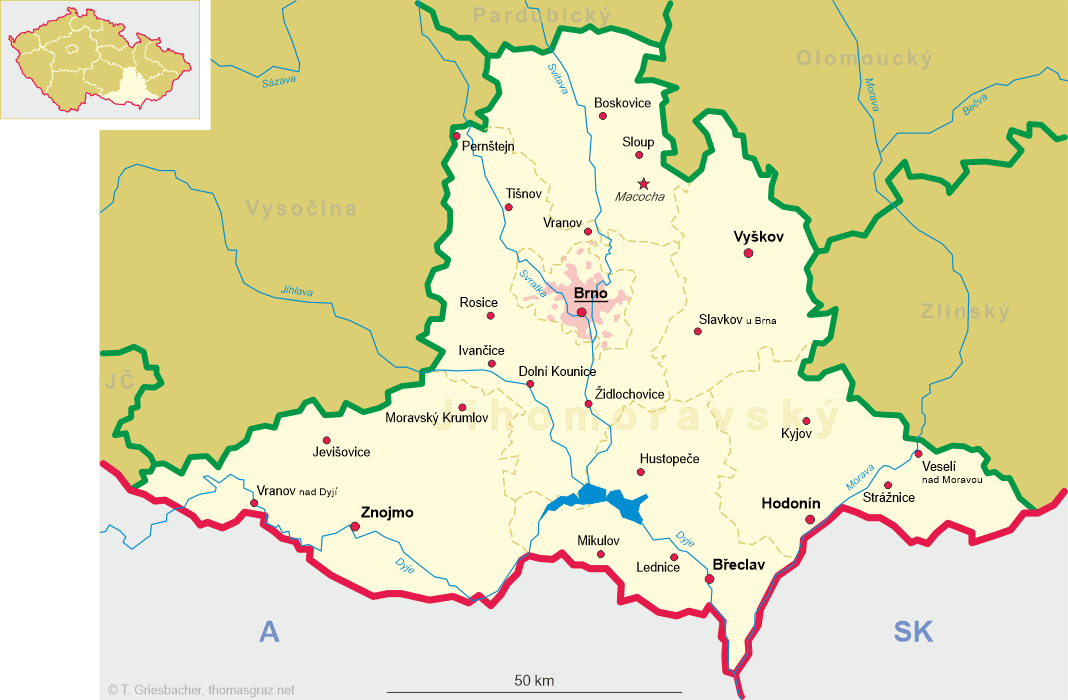 Moravský Krumlov
• de: Mährisch-Kromau
• lv: Moravski Krumlova
• bg, mk, sr: Моравски Крумлов
• ru: Моравски-Крумлов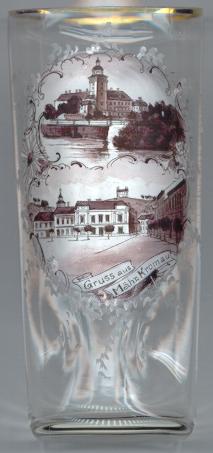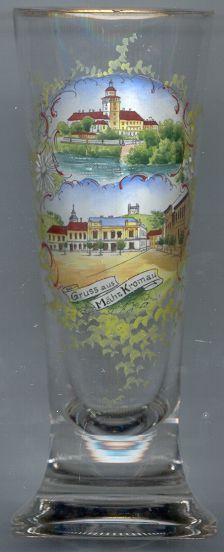 Moravský Krumlov, situated at an elevation of 255 m in a meander of the Rokytná river in South Moravia, was first mentioned in a document of 1277. At first, the place was owned by the Lords of Obřany, followed by the Lords of Lípa. During the course of the Thirty Years' War (1618–1648), the estates were confiscated and sold to the Liechtenstein family. The town was heavily damaged during a Soviet bomb raid during the very last days of World War II.
The

castle [left, no. 618 and right, no. 1367: top picture; below, no. 171] goes back to a stronghold that was founded prior to 1289. The present castle was built in 1557–1562 in Renaissance style. The park, laid out as an English Garden, was created in 1772.
The famous Renaissance doctor, Paracelsus (1493–1541; real name Philippus Areolus Theophrastus Bombastus von Hohenheim), was called to the castle in 1537 and stayed here for two years, working on the third part of his famous book, Die grosse Wundartzney (The Great Surgery Book).
A monumental cycle of 20 historical paintings, the 'Slavonic Epopee' by the famous Art-Nouveau painter Alfons (Alphonse) Mucha, a native of nearby Ivančice, originally painted in Zbiroh castle for the City of Prague, had been installed in the castle from 1963 until 2012.
The

chapel of St. Florian [left, no. 618 and right, no. 1367: bottom picture, background top] was built in 1695–1697 high on a hill above the town.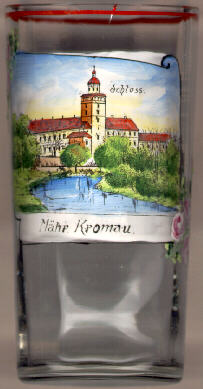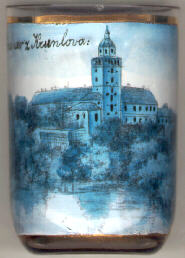 Other glasses of this collection show views of Český Krumlov, South Bohemia.
---