| | |
| --- | --- |
| ČESKÁ REPUBLIKA | CZECH REPUBLIC |
| Jihomoravský kraj | South Moravia (Brno) region |
| Okres: Brno-venkov | |
map →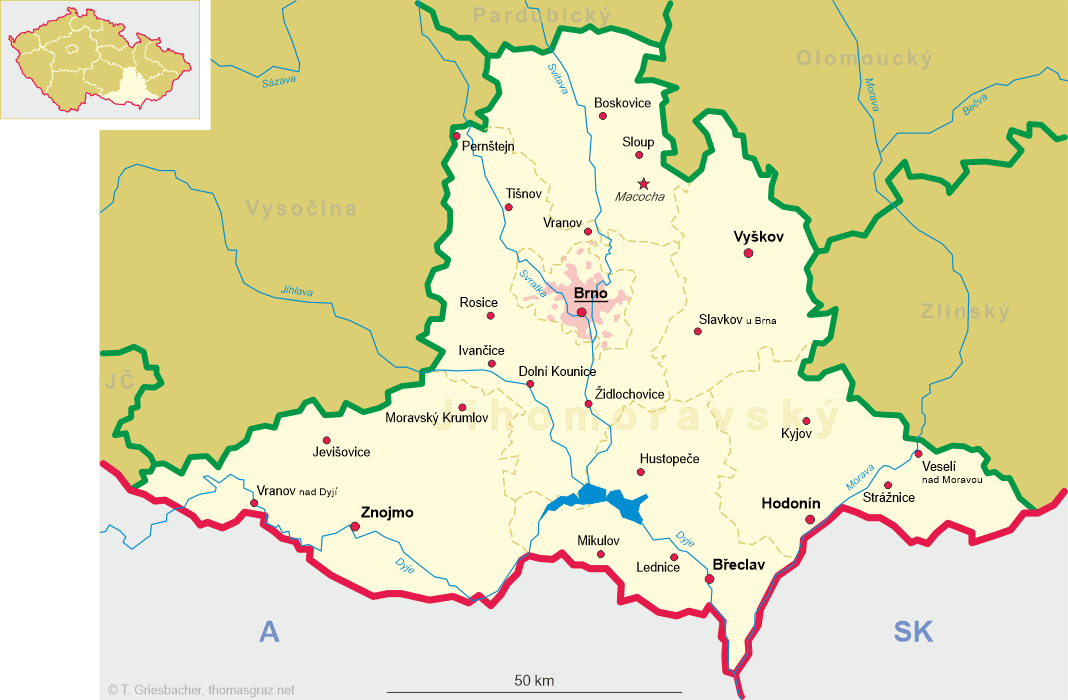 Ivančice
• de: Eibenschitz
• bg, ru: Иванчице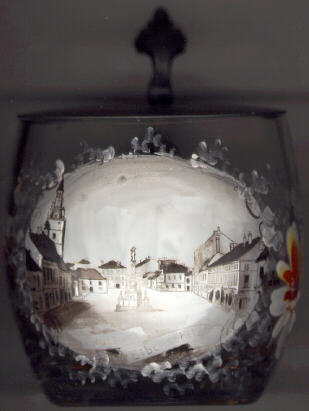 Ivančice (German Eibenschitz) is situated at an elevation of 231 m in South Moravia southwest of the regional capital, Brno.
After an older stronghold and market place had been destroyed in 1146, a new castle and market place were founded at the confluence of the Jihlava (Igel), Oslava (Oslau) and Rokytná rivers. The new settlement obtained the status of a town around 1212. Between 1424 and 1434 Ivančice was centre of the Hussite movement. During the 16th century the town prospered thanks to its vineyards and became the seventh-largest town in Moravia. During the 16th and 17th century Ivančice also was a significant centre of the Bohemian Brethren (Unitas Fratrum). One of the was Jan Blahoslav (1523–1571), the author and publisher of the first translation of the New Testament from the Greek original into the Czech language. The large local Jewish population (in 1791 jews accounted for 20% of the total population) is reminded by a synagogue from 1853 and a Jewish cemetery with the oldest tombstone dating from 1552.
The dominant structure in the old town is the

church of the Assumption of the Virgin Mary [left] with its characteristic rectangular tower. The church goes back to the Gothic and Renaissance periods.
The

Column of Our Lady [centre] in the centre of the market square was created in 1726.
Ivančice is mainly known for being the birth place of Alfons (Alphonse) Mucha (1855–1939), one of the best-known painters of the Art Nouveau period. Mucha studied in Vienna and Munich before arriving in Paris in 1887. After years of living as the proverbial starving artist, Mucha became instantly famous in 1895 after designing a poster for the world-famous actress Sarah Bernhardt (for her play 'Gismonda'). The work of Mucha became characteristic especially for the decorative function of Art Nouveau style. After spending some years teaching and painting in America, Mucha returned to Prague in 1910. From 1912 until 1930 he worked on a series of 20 vast (ca. 8x10 m) canvasses (the 'Slavonic Epopee') depicting scenes from the history of the Slavs. The paintings were presented to the city of Prague but from 1963 until 2012 were exhibited in the museum of the castle of Moravský Krumlov. After World War I, Mucha designed the first banknotes and stamps of the new Czechoslovak Republic. When Bohemia and Moravia were occupied by the Nazis, Mucha was among the first to be arrested and interrogated in 1941. He died only a few days after his release.

---