| | |
| --- | --- |
| DEUTSCHLAND | GERMANY |
| Bundesland: Freistaat Sachsen | Saxony |
| Landkreis: Zwickau | |
map →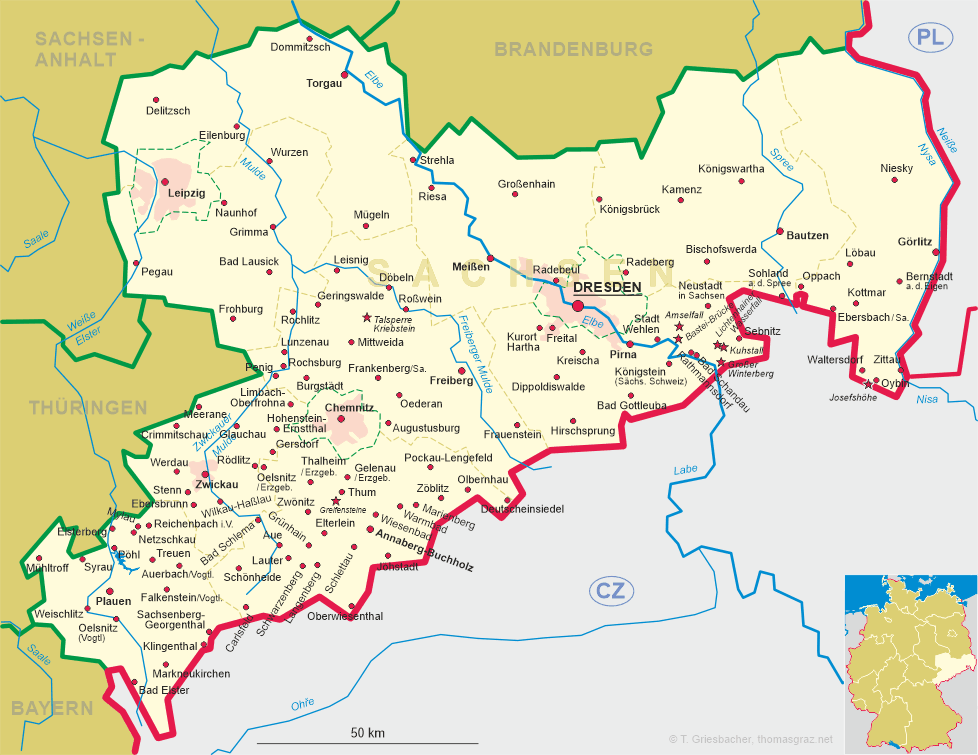 Werdau
• mk, ru: Вердау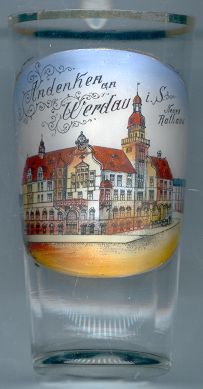 Werdau is situated in the valley of the Pleiße river in the well-wooded foothills of the Erzgebirge and Vogtland regions of western Saxony, about 10 km west of Zwickau. The name "Werdau" is derived from the Old German words "warid" (elevated land near water) and "awa" (meadow or marsh).
The oldest document mentioning "Viride" dates from 1230. A document of 1304 mentions Werdau for the first time as a town. During the 14th century Werdau suffered during the feuds between the Reuß (Reuss) and Wettin dynasties. Werdau's status of a town was confirmed when in 1304 it finally became part of the countries of the Wettin dynasty, the later Electors and Kings of Saxony. Due to its location at trading paths to Leipzig the town soon prospered. It became well-known for its clothmaking between the 15th and 18th centuries. The opening 1842–1851 of the railway lines to Leipzig via Crimmitschau, to Zwickau, and to Plauen via Reichenbach im Vogtland initiated a rapid development of the textile industry. In 1952 Werdau became the seat of a district administration. From 1994 until 2008 it was the capital of the district Zwickauer Land, which in 2008 was merged with the city of Zwickau and the district Chemnitzer Land to become the district Zwickau. In 1997 Werdau obtained the status of a major district town.
The

new town hall (Neues Rathaus) [left] is the landmark of Werdau. When the old town hall, which had been built in 1727, became to small, the city council decided in 1905 to hold a contest for the construction of a new building. The design of the new town hall with its characteristic bulky tower (59 m high) is a combination of the ground plan of the 1st prize won by Max Vogler and Paul Kaldereit from Berlin and the façade design of the 2nd prize won by Artur Starke from Leipzig. The ground-breaking ceremony took place on the 1st of August, 1908. The new town hall was inaugurated on the 26th of April, 1911.

---