| | |
| --- | --- |
| ÖSTERREICH | AUSTRIA |
| Bundesland: Niederösterreich | Lower Austria |
| Bezirk: Tulln | |
map →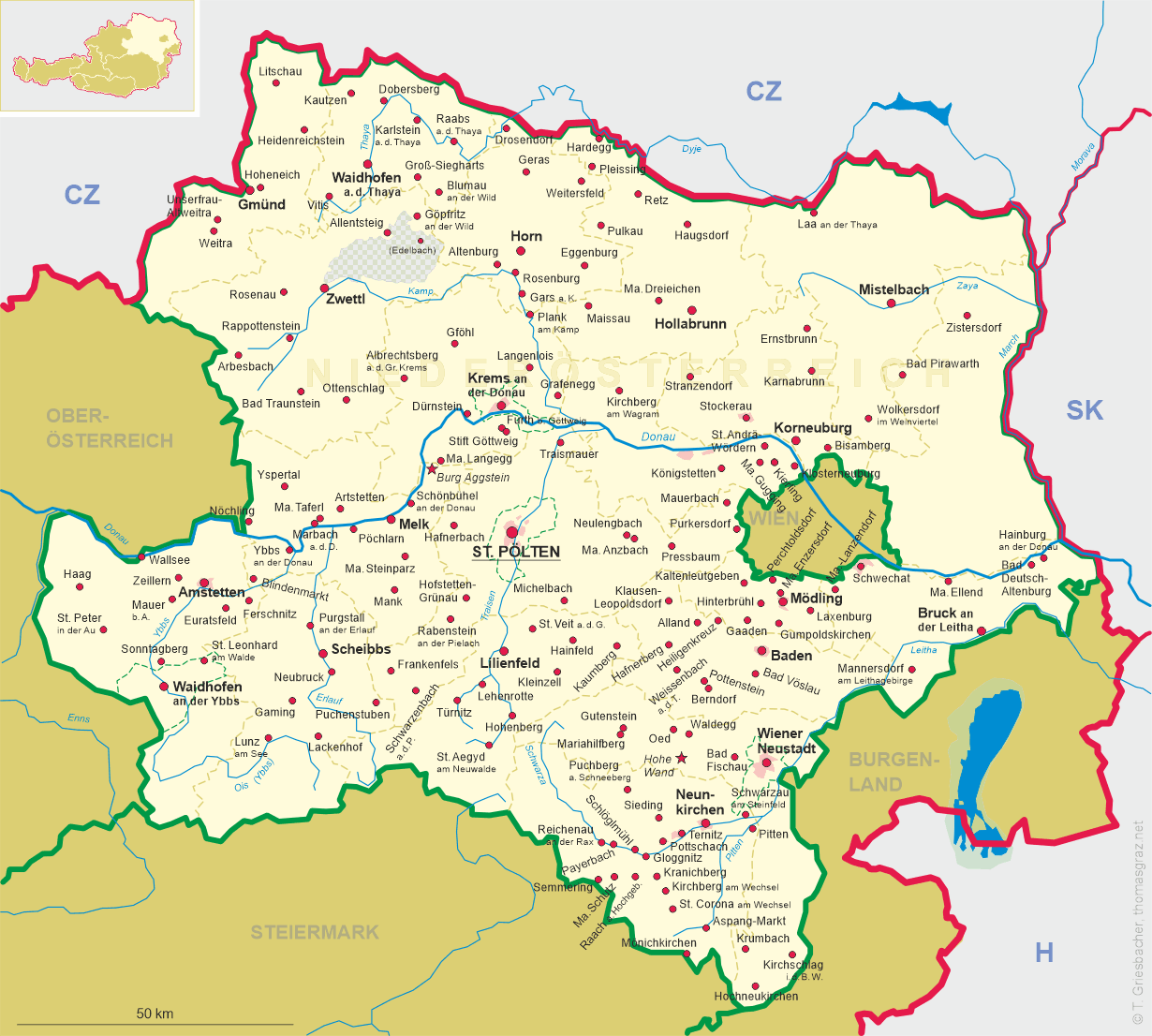 Maria Gugging
Maria Gugging is situated at an elevation of 342 m about 6 km west of Klosterneuburg.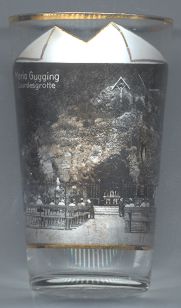 The oldest archeological traces of humans in this area date from the Neolithic period. The olest traces of regular settlements date from the Roman period, about 15 BC to AD 488. The first written mentions of Kukkingin or Gukkindorf were found in documents of 1072 and 1083, respectively. In 1849 Gugging became a cadastral district of St. Andrä-Wördern. In 1874 Gugging became an independent municipality, which was reallocated in 1875/1876 from the district Tulln to the district Klosterneuburg. Together with Klosterneuburg, Höflein, Kierling, Kritzendorf, Weidling and Weidlingbach it became part of Vienna (Groß-Wien, Greater Vienna) in 1938 (26th district, Klosterneuburg). In 1946 the Nationalrat (National Assembly) decided to return these municipalities to Lower Austria. However, it took until 1954 that the Allied Council agreed. Since then Gugging, Höflein, Kierling, Kritzendorf, Weidling and Weidlingbach are boroughs of the newly-formed municipality of Klosterneuburg, which by that became the third-largest municipality in Lower Austria. The place name Gugging was officially changed to Maria Gugging on the 30th of October 1989.
The

Lourdes grotto [left] was created in 1923–1925. The consecration cenremony, which was witnessed by about 60.000 believers, was led by prelate Ignaz Seipel, the later (1926–1929) Federal Chancellor of Austria, together with Theodor Innitzer, the later archbishop of Vienna (1932–1955, 1933 cardinal).
Today gugging is best-known for its psychiatric hospital, which was opeend in 1885. In the 1950s the psychiatrist Leo Navratil started to use arts as a means of therapy. Upon his initiative the "House of Artists" was founded in 1981. The "Art brut" of these artists was first shown in 1983–1985 in the travelling exhibition "Die Künstler von Gugging" ("The Artists of Gugging") and soon found international recognition. Works of artists like Johann Hauser, Oswald Tschirtner, and August Walla have been acquired by internationally renowned collections. In literature, the poetry of Ernst Herbeck deserves special mention.

---