| | |
| --- | --- |
| ÖSTERREICH | AUSTRIA |
| Bundesland: Niederösterreich | Lower Austria |
| Bezirk: Tulln | |
map →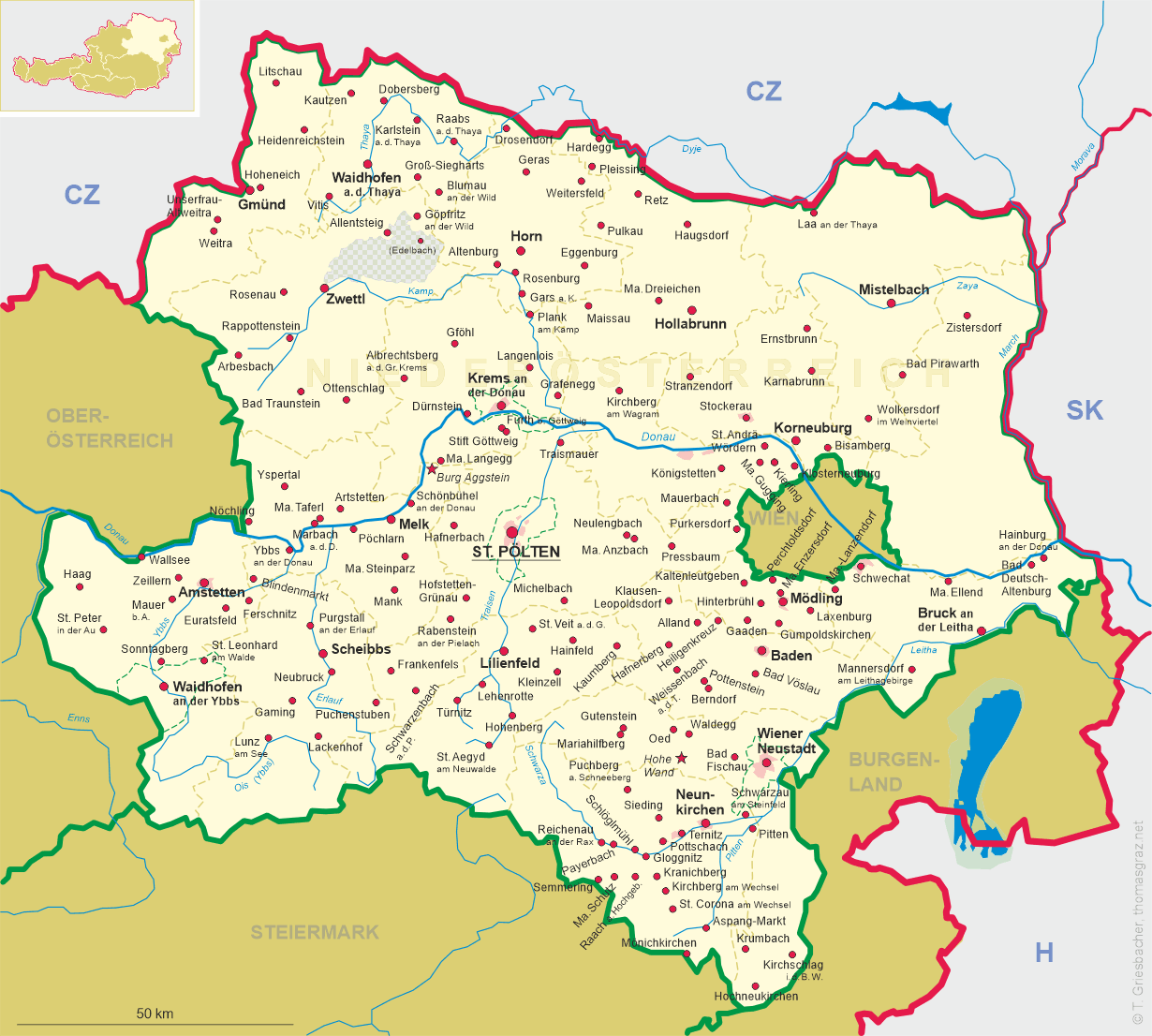 Kierling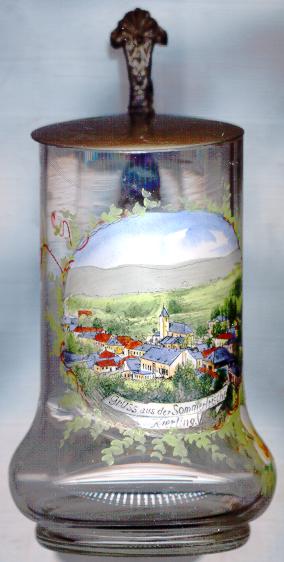 Kierling is situated just 4 km from Klosterneuburg. Together with Klosterneuburg, Gugging, Höflein, Kritzendorf, Weidling and Weidlingbach it became part of Vienna (Groß-Wien, Greater Vienna) in 1938 (26th district, Klosterneuburg). In 1946 the Nationalrat (National Assembly) decided to return these municipalities to Lower Austria. However, it took until 1954 that the Allied Council agreed. Since then Gugging, Höflein, Kierling, Kritzendorf, Weidling and Weidlingbach are boroughs of the newly-formed municipality of Klosterneuburg, which by that became the third-largest municipality in Lower Austria.
The centre of the village is marked by the

parish church Sankt Peter und Paul [cente].
Franz KAFKA (b. 1883 in Prague), one of the most important writers of German prose of the 20th century, died here on the 3rd of June, 1924, in a sanatorium (Sanatorium Hoffmann), which since 1980 houses a small museum documenting Kafka's last years of life (enlarged 1983, remodelled 1997).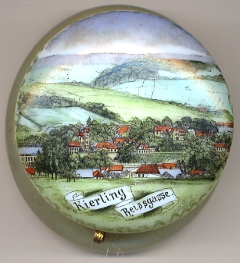 ---