| | |
| --- | --- |
| ÖSTERREICH | AUSTRIA |
| Bundesland: Salzburg | |
| Bezirk: Salzburg-Land | |
map →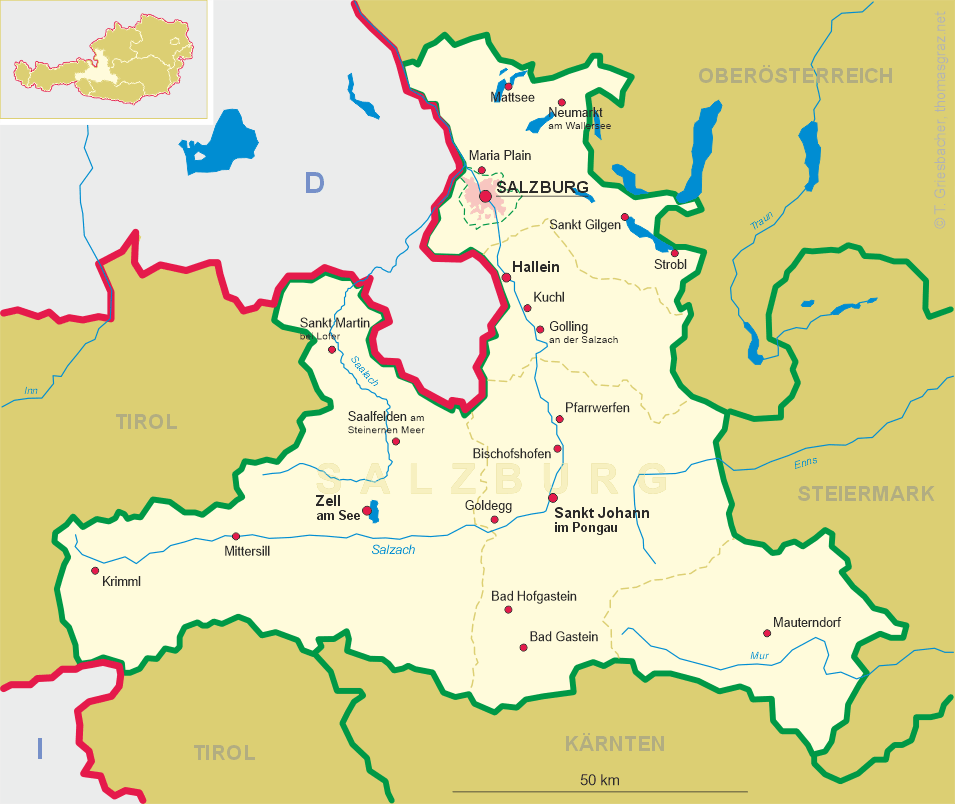 Maria Plain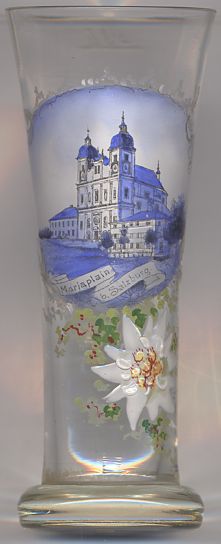 The pilgrimage site Maria Plain is part of the municipality Bergheim and is is located on the Plainberg hill just north of the city of Salzburg.
The object of veneration is the painting "Maria Trost" (Our Lady of Consolation). Its origin can be traced back to the city of Regen in Bavaria, where it miraculously escaped a fire in 1633. In 1652 it was brought to the Plainberg and was exhibited in a wooden box. Shortly after that it was replaced by a copy while the original was brought to Augsburg. In 1676 the original painting was brought back to Salzburg but it took until 1732 that it was returned to the pilgrimage church. In 1751 the painting of Our Lady received a crown.
A popular belief holds that Wolfgang Amadeus Mozart's Coronation Mass (KV 317) was first performed in the pilgrimage church in 1779, on the occasion of a holy mass in memory of the anniversary of the coronation of the painting — although it is more likely that the first performance took place in the cathedral of Salzburg in 1776 and the name instead refers to its use during the coronation ceremony of either Emperor Leopold II (1790) or Franz II (1792) in Prague.
The

basilica of Maria Plain [left] was built in 1671–1673 in Baroque style. In 1951 Pope Pius II awarded the church the title Basilica minor.
(see also list of other basilicae minores depicted on glasses of this collection)

---