| | |
| --- | --- |
| ÖSTERREICH | AUSTRIA |
| Bundesland: Niederösterreich | Lower Austria |
| Bezirk: Melk | |
map →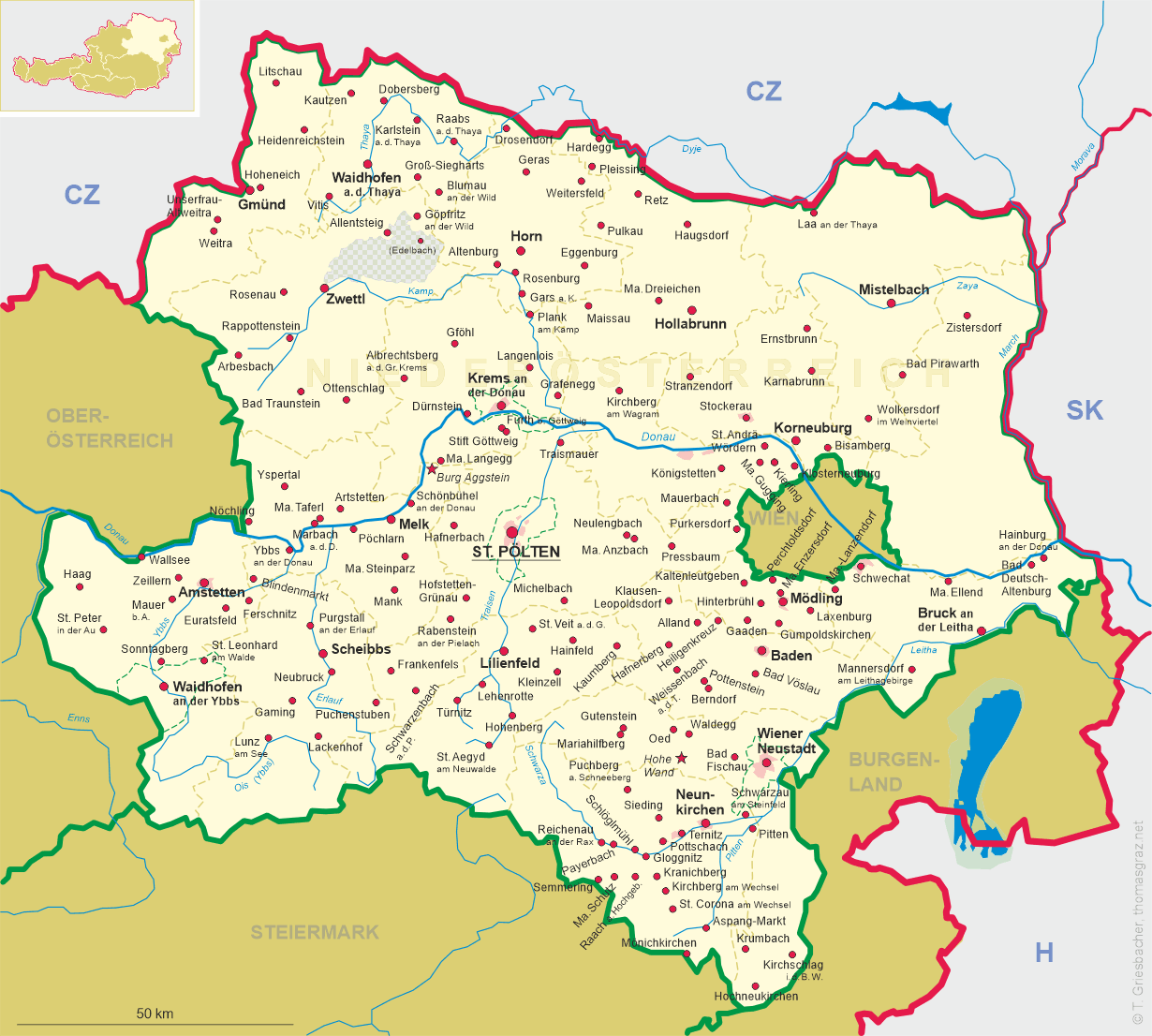 Burg Aggstein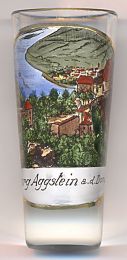 Burg Aggstein is situated about 300 m above the right bank of the anube in the picturesque Wachau region of Lower Austria. The castle is part of the municipality Schönbühel-Aggsbach in the district Melk.
Is is likely that the castle was founded in the 12th century as in this time the name Acchispach appears. In 1181 it came in possession og the Kuenringer family of Aggsbach-Gansbach. During the disputes over the succession of the Babenberg Duke Friedrich II of Austria (r.1230–1246), the Kuenriger changed sides several times. After 1355 the acstle fell into dereliction. After 1429 it was rebuilt and served as the seat of Jörg Scheck von Wald, a vassal of Duke Albrecht V. In later times the owner became a robber baron who frequently robbed the ships on the Danube (hence his nickname 'Schreckenwald'). After several other ownern, Duke Leopold III finally came in possession of the castle in 1477. During the first siege of Vienna by the Turks, the castle was burnt down by marauding Ottoman troops, but was again rebuilt thereafter. From gthe early 17th century onward it finally fell into dereliction so that only its ruins remain today.
Today, the castle is one of the most popular tourist attractions of Lower Austria, attracting some 55,000 visitors per year.

---