| | |
| --- | --- |
| ÖSTERREICH | AUSTRIA |
| Bundesland: Steiermark | Styria |
| Bezirk: Deutschlandsberg | |
map →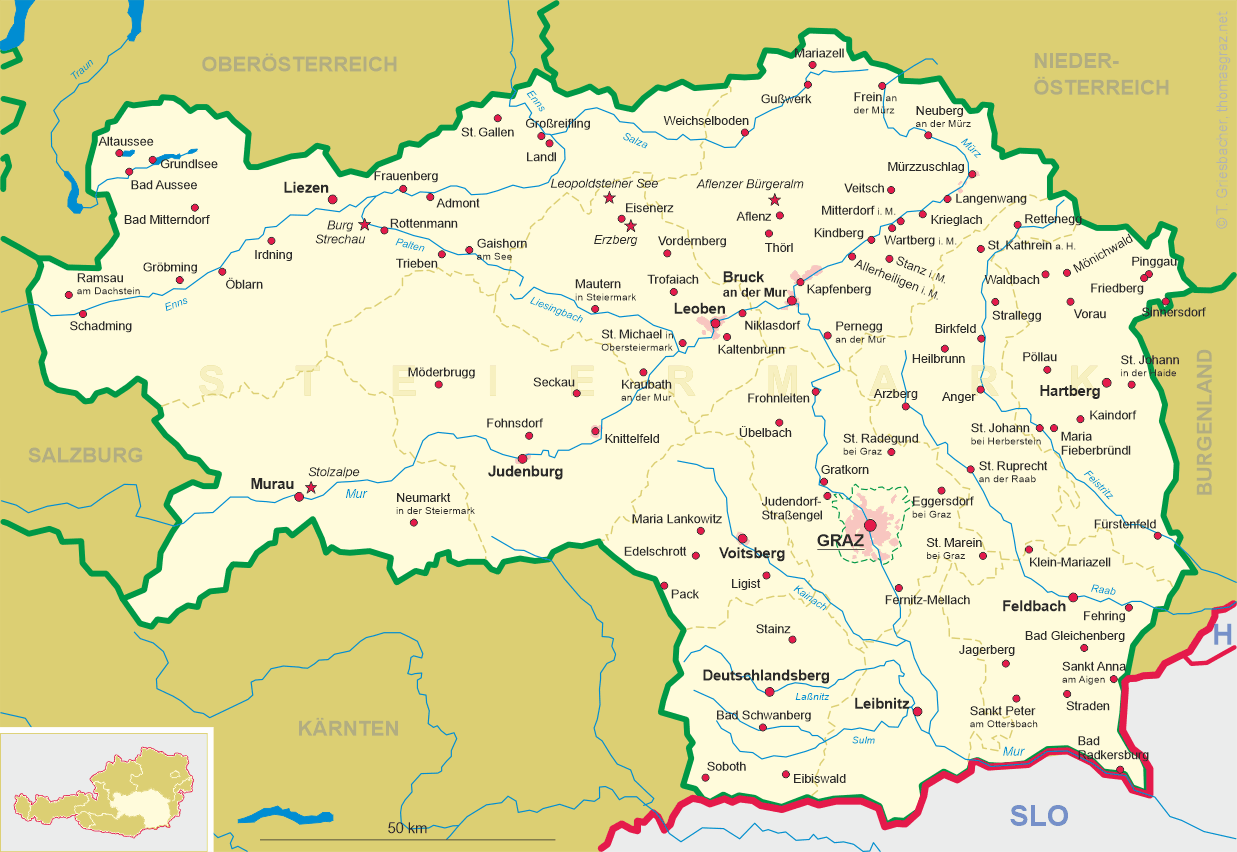 Stainz
• lt: Štaincas
• ru: Штайнц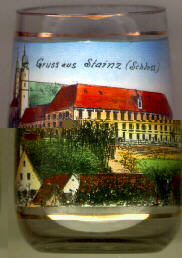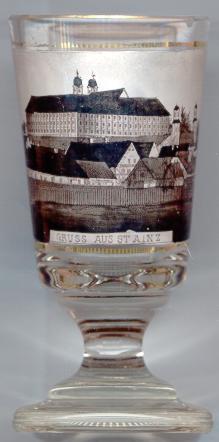 Stainz is situated in the heart of the Schilcher wine growing country. Stainz was first mentioned in a document in 1177 (as Stawiz) and received the status of a market town in 1218.
Above the town, the

castle was originally founded as an Augustinian Canons monastery around 1229 and remained a monastery until 1785. It received its present shape in the 17th and 18th century.
The castle was bought by Archduke Johann of Austria in 1841.
Johann (1782-1859), a brother of Emperor Franz II/I, is a very popular figure in Styria even today. He promoted the technical and agricultural development of Styria. 1829 he married Anna Plochl (later Countess of Meran), the doughter of the postmaster of Aussee. In 1851 Archduke Johann became the first freely elected mayor of Stainz. After his death in 1859 he was buried in the Mausoleum in Graz. Ten years later his coffin was transferred to his own mausoleum in Schenna near Meran in South Tyrol. The castle is still owned by his descendants, the Counts of Meran.
A popular touristic road (the Schilcherweinstraße) connects Stainz with Ligist in the north and Eibiswald in the southeast.

---