| | |
| --- | --- |
| ÖSTERREICH | AUSTRIA |
| Bundesland: Steiermark | Styria |
| Bezirk: Liezen | |
map →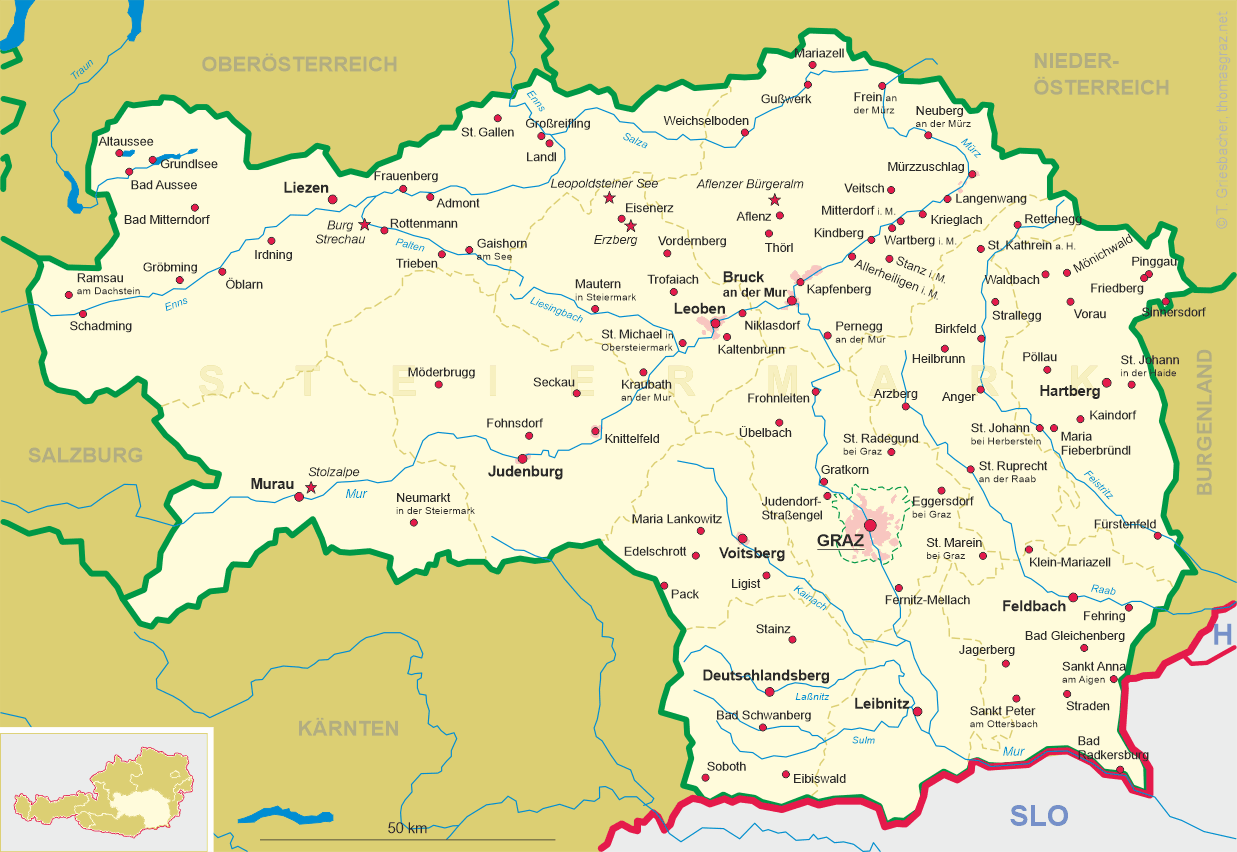 Trieben
• lt: Tribenas (Štirija)
• ru: Трибен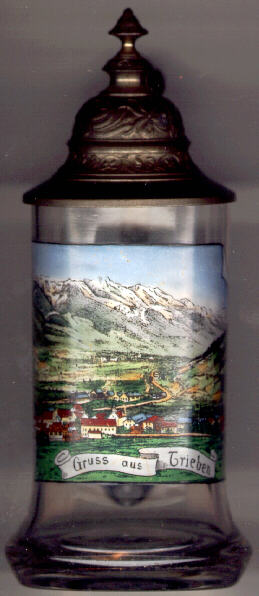 Trieben is situated at an elevation of 709 m in the valley of the river Palten near the mouth of the stream Triebenbach. The road from Trieben over the Triebener Tauernpass (Hohentauern, 1,273 m) leads to Pöls in the upper Mur valley.
Already around 1000 BC Celtic tribes explored copper deposits in the area. In the 1st century, a Roman coaching inn named Surontio was located within the boundaries of today's municipality of Trieben. In the 7th and 8th century the area was inhabited by Slavs. The name Trieben seems to be derived from the Slavic word trebiti, meaning 'clearing from wood'. Already before AD 1000, the parish St. Lorenzen was founded, which became the mother parish of the entire Palten valley. Trieben was first mentioned in a document of 1074.
Trieben was connected to the railroad system in 1869 when the section Rottenmann–Sankt Michael of the Kronprinz-Rudolf-Bahn was opened (main line 1866–1873 from Sankt Valentin via Steyr, Rottenmann, Sankt Michael, Judenburg, Sankt Veit an der Glan to Villach, Tarvisio, Kranjska Gora, Jesenice, Kranj and Ljubljana). Mining for magnesite began in 1881 and continues today, the magnesite is processed in Trieben. In 1952 the communities of Dietmannsdorf and St. Lorenzen were incorporated into the municipality of Trieben. Trieben obtained the official status of a market town in 1966 and that of a town in 1996.

---