| | |
| --- | --- |
| ÖSTERREICH | AUSTRIA |
| Bundesland: Steiermark | Styria |
| Bezirk: Leoben | |
map →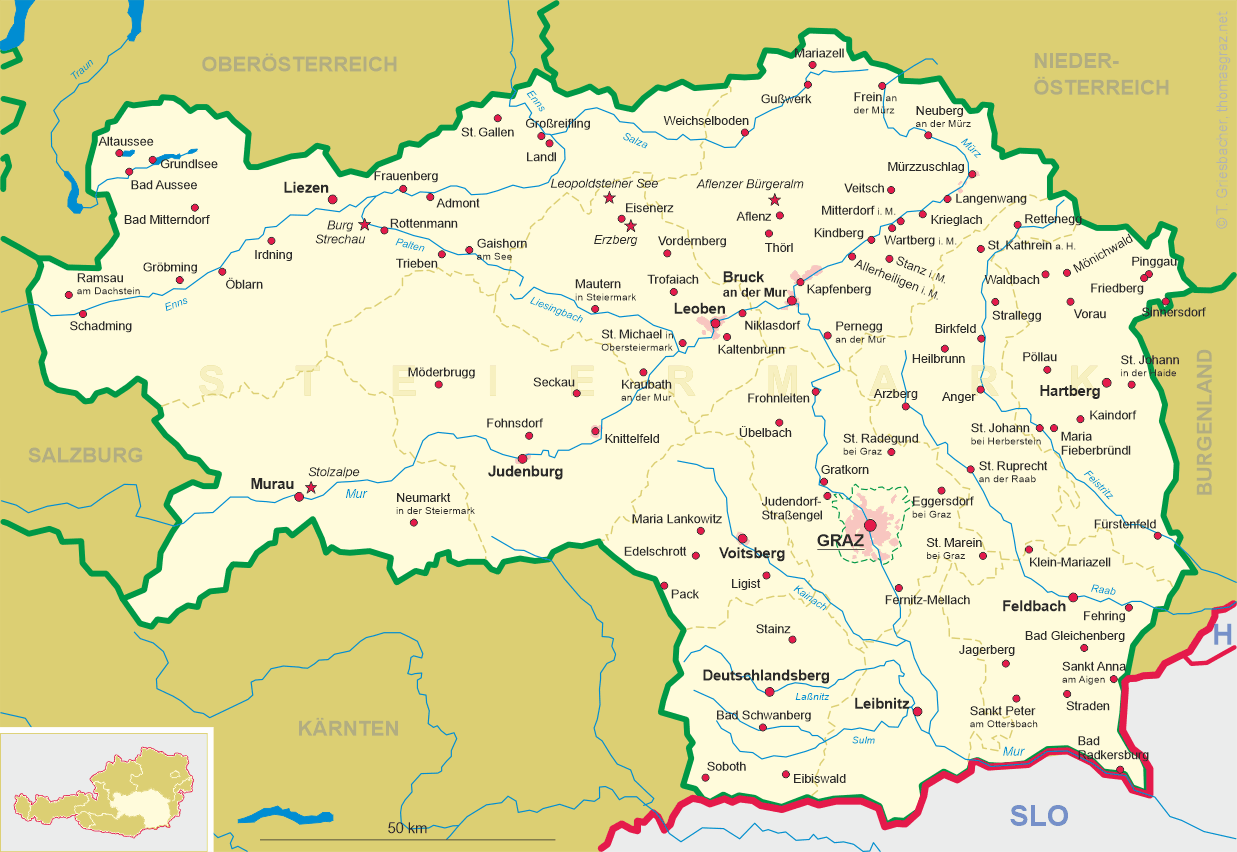 Sankt Michael in Obersteiermark
• prev: Sankt Michael ob Leoben
• lt: Sankt Michaelis (Aukštutine Štirija)
• ru: Санкт-Михель (Верхняя Штирия)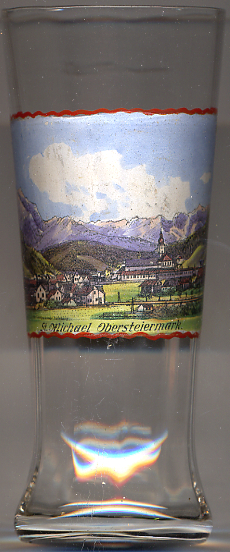 Sankt Michael in Obersteiermark is situated at an elevation of 596 m at the confluence of the Liesingbach stream into the river Mur in the district Leoben in Upper Styria. The municipality hahs a population of about 3,000 (2021).
It is supposed that the name Sankt Michael was given to the first church that was founded by Bavarians in this place in the 8th century. In 1187 the parish was incorporated into the Benedictine the monastery of Admont. The municipality was founded in 1850 when the village already had some 1,700 inhabitants. In 1868 Sankt Michael was connected to the Austrian railroad system, more specifically the Rudolfsbahn (Crown Prince Rudolf Railroad: Sankt Valentin–Kastenreith–Kleinreifling–Selzthal–Sankt Michael–Sankt Veit an der Glan–Feldkirchen in Kärnten–Villach–Tarvisio). In 1983 Sankt Michael obtained the status of a market town. The prior name Sankt Michael ob Leoben was officially changed to Sankt Michael in Obersteiermark in 1908.
The Catholic

parish church of Sankt Michael [background right] was first mentioned in 925 in a document of the archbishopric of Salzburg. The present church was built around 1500. With its 17 filial churches it is the largest mother parish in Styria.

[https://de.wikipedia.org/wiki/Sankt_Michael_in_Obersteiermark, https://de.wikipedia.org/wiki/Rudolfsbahn, http://stmichaelobersteiermark.riskommunal.net/system/web/sonderseite.aspx?menuonr=219443639&detailonr=219443639; http://stmichaelobersteiermark.riskommunal.net/system/web/sonderseite.aspx?menuonr=219456357&detailonr=219456357, http://leoben-stxaver.graz-seckau.at/?org=876, http://webnm1.jimdo.com/lebensraum/ort/]

---