| | |
| --- | --- |
| ČESKÁ REPUBLIKA | CZECH REPUBLIC |
| Olomoucký kraj | Olomouc region |
| Okres: Přerov | |
map →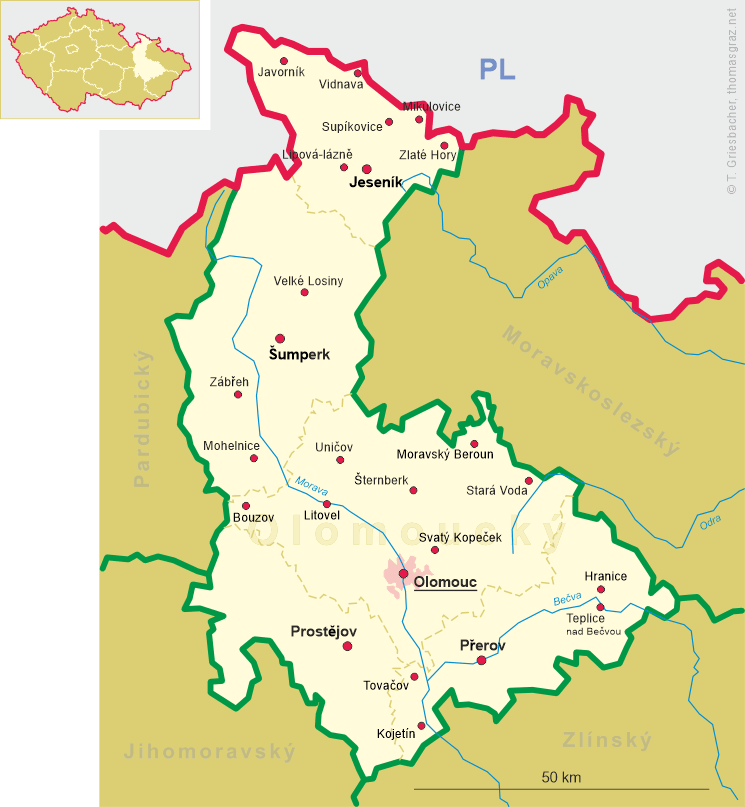 Kojetín
• de: Kojetein, Kogetein
• lv: Kojetīna
• ru: коетин
• sr: којетин
Kojetín is situated at an elevation of 200 m on the right bank of the river Morava and north of the Haná river a short distance before its confluence with the Morava, about 15 km southwest of the distict town Přerov and about 30 km south of the regional capital, Olomouc. The municipality has a population of about 6,000 (2021).
The earliest known mention in a written document dates from 1233. In the second half of the 13th century, the village grew and became a market town, which then came in possession of the bishops of Olomouc. In 1290 it obtained the privileges as a town. During the Hussite Wars, the lords of Šternberk obtained the town as a pawn. The lords of Pernštejn came in its possession at the beginning of the 16th century. In 1720, the bishop of Olomouc ceded the pawned dominion to the archbishop of Prague. In 1726 the dominion was sold to the duchess of Schleswig-Holstein-Sonderburg-Wiesenburg. By way of female inheritance, Kojetín then passed to the princess of Oettingen-Spiegelberg, later to the countess of Kaunitz-Rietberg and then to the princes of Metternich. The railroad from Přerov (Prerau) to Brno (Brünn) opened in 1864; the railroad from Kojetín (Kojetein) to Ostrava (Mährisch Ostrau) followed in 1895. As a consequence, Kojetín became an important transshipment point for products from the Haná (Hanna) region.
The

Marian column in the centre of the market square (today Masarykovo náměstí) [left, no. 4149: centre right] was created in 1704/1705 by the sculptor Johannes Kulhan. The column is flanked on either side by statues of Saints Florian and Wendelin.

[https://de.wikipedia.org/wiki/Kojet%C3%ADn, https://en.wikipedia.org/wiki/Kojet%C3%ADn]

---