| | |
| --- | --- |
| ÖSTERREICH | AUSTRIA |
| Bundesland: Oberösterreich | Upper Austria |
| Bezirk: Wels-Land | |
map →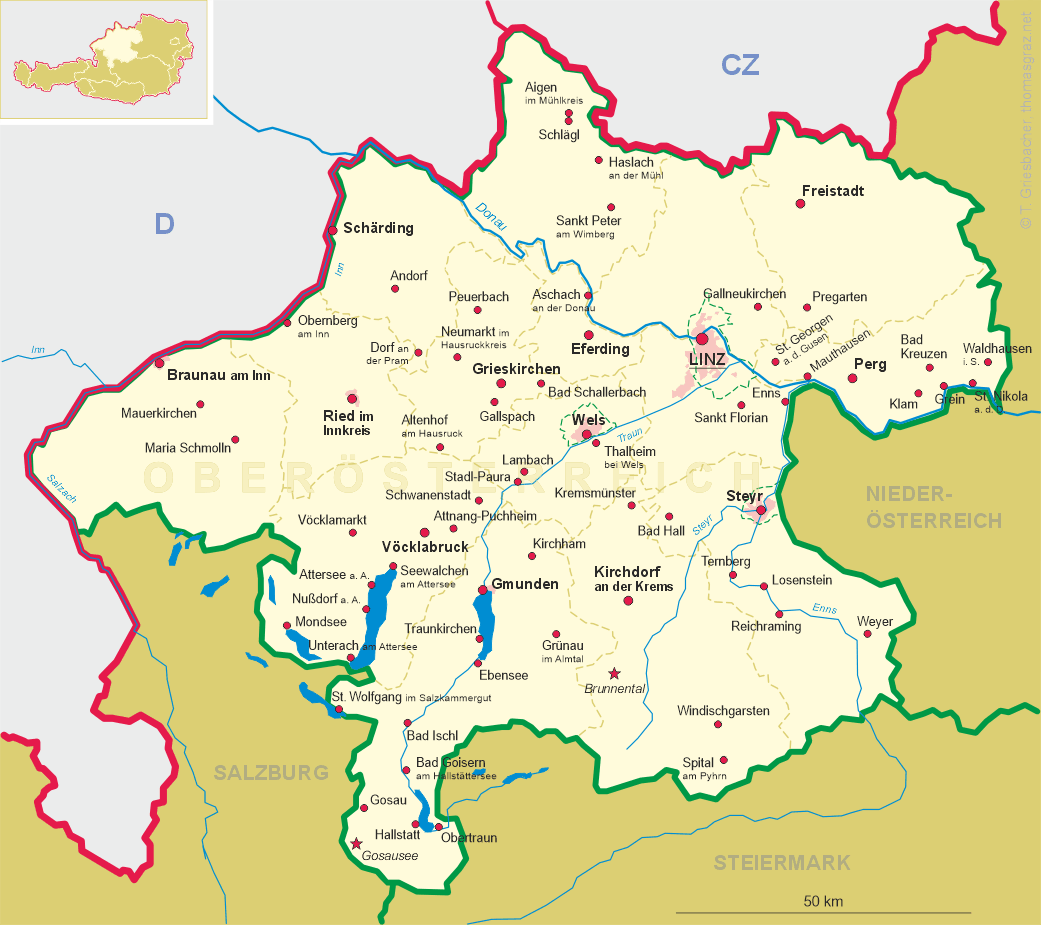 Stadl-Paura
• lt: Štadlis-Paura
• ru: Штадль-Паура
• bg: Щадл-Паура
Stadl-Paura is situated on the river Traun near the mouth of the river Ager. The place developed from around 1300 along with the salt trading on the Traun. Salt from Hallstatt was brought to Stadl by boat. From here, the salt was taken by larger boats further down the Traun and the Danube to Vienna. The opening in 1835 of the horse railway between Linz and Gmunden ended the salt transport on the river, but boats continued to be used for the trading of wood until 1942. In 1848 two municipalities, Stadl-Traun and Stadl-Hausruck, were established. These were merged to Stadl-Paura in 1873. In 1973 Stadl-Paura obtained the status of a market town.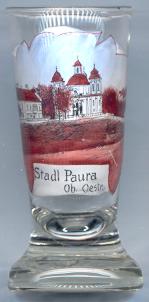 The

pilgrimage church Heilige Dreifaltigkeit (Trinity church) [right] was built in 1714–1725 by the architect Johann Michael Prunner. Maximilian Pagl, abbot of the monastery of Lambach and a native of Stadl, had vowed to build the church when the area was spared from the plague which raged in the country in 1713. The church is one of the most exquisite examples of Baroque architecture in Austria. According to the patronage, the number 3 is the basis of the entire building: it was erected on a triangular-shaped ground plan with 3 towers, 3 portals, 3 main windows, 3 altars and 3 organs. Even the flooring is made of 3 different types of marble. The paintings on the altars were made by the famous painters Martino Altomonte, Domenico Parodi and Carlo Carlone. The latter also painted the ceiling fresco.
Next to the church, the

former orphanage [left] was built by Johann Michael Prunner in 1725/26. Today it serves as parsonage.

---