| | |
| --- | --- |
| ÖSTERREICH | AUSTRIA |
| Bundesland: Steiermark | Styria |
| Bezirk: Liezen | |
map →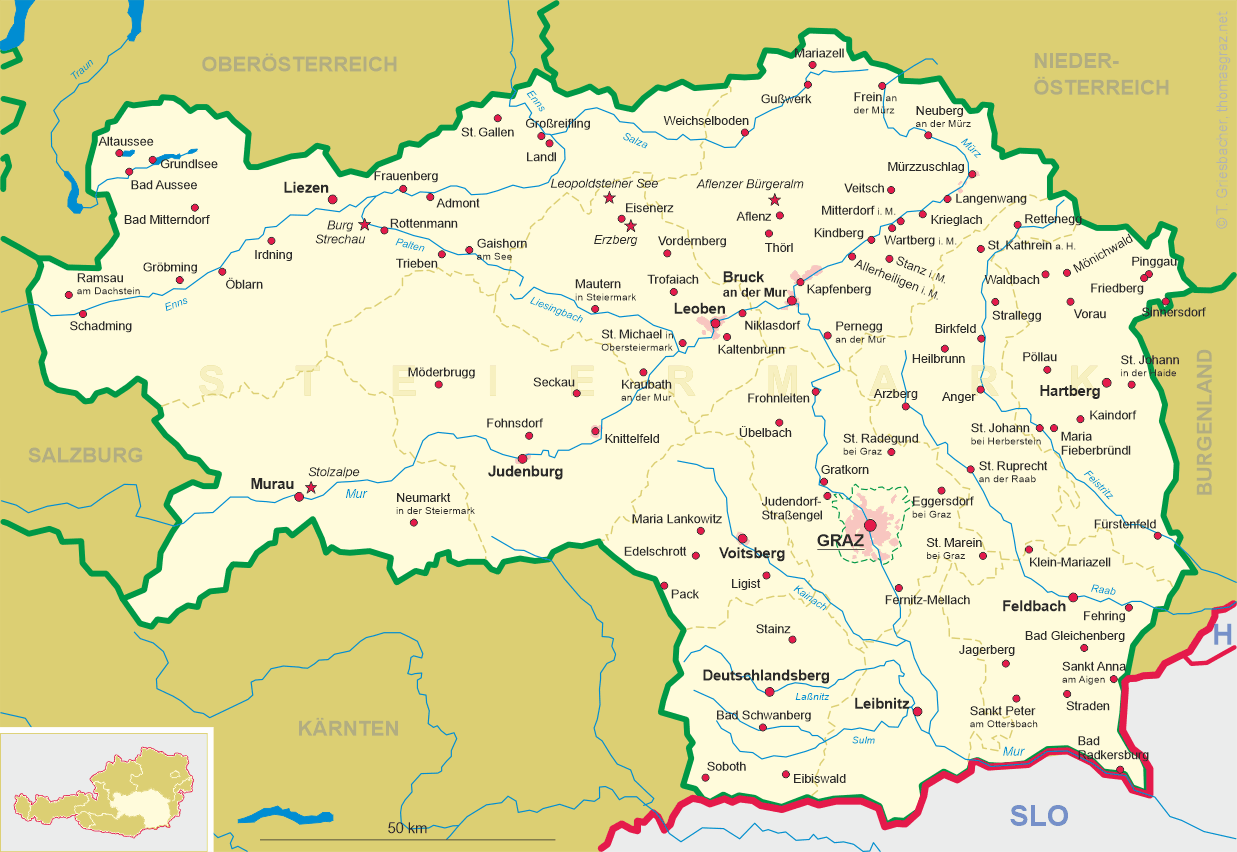 Großreifling

Großreifling is situated at an elevation of 499 m in the Enns valley north of the Tamischbachturm (2,035 m [background]) in the Gesäuse mountain region of northern Upper Styria. Großreifling is part of the municipality of Landl.
Großreifling was founded as a settlement for labourers working in the many iron-working facilities that were located in this region. A large wooden grating, which served the purpose of collecting timber that was floated down the river, was built in the 16th century by Hans GASTEIGER (1499–1577), one of the best-known hydraulic engineers of that century. He also built large wooden gratings in the river Salza near Weichselboden and in the river Ybbs near Waidhofen an der Ybbs. The grating at Großreifling had a total length of 585 m and could hold up to 28,000 cubic metres of solid timber which was needed for the production of charcoal. The grating was destroyed by a flood in 1862; the remaining parts are protected as an industrial monument.
A historic building of the village is the former granery, built in 1771, of the 'Innerberger Hauptgewerkschaft', a state-owned iron company that had been founded in 1625 (Innerberg was the old name of Eisenerz) and consisted of smelting works, hammer mills and iron merchants. Since 1979 the Forestry Museum 'Silvanum', which was founded in 1970 as the first of its kind in Austria, is located in this building.

---