| | |
| --- | --- |
| ÖSTERREICH | AUSTRIA |
| Bundesland: Steiermark | Styria |
| Bezirk: Liezen | |
map →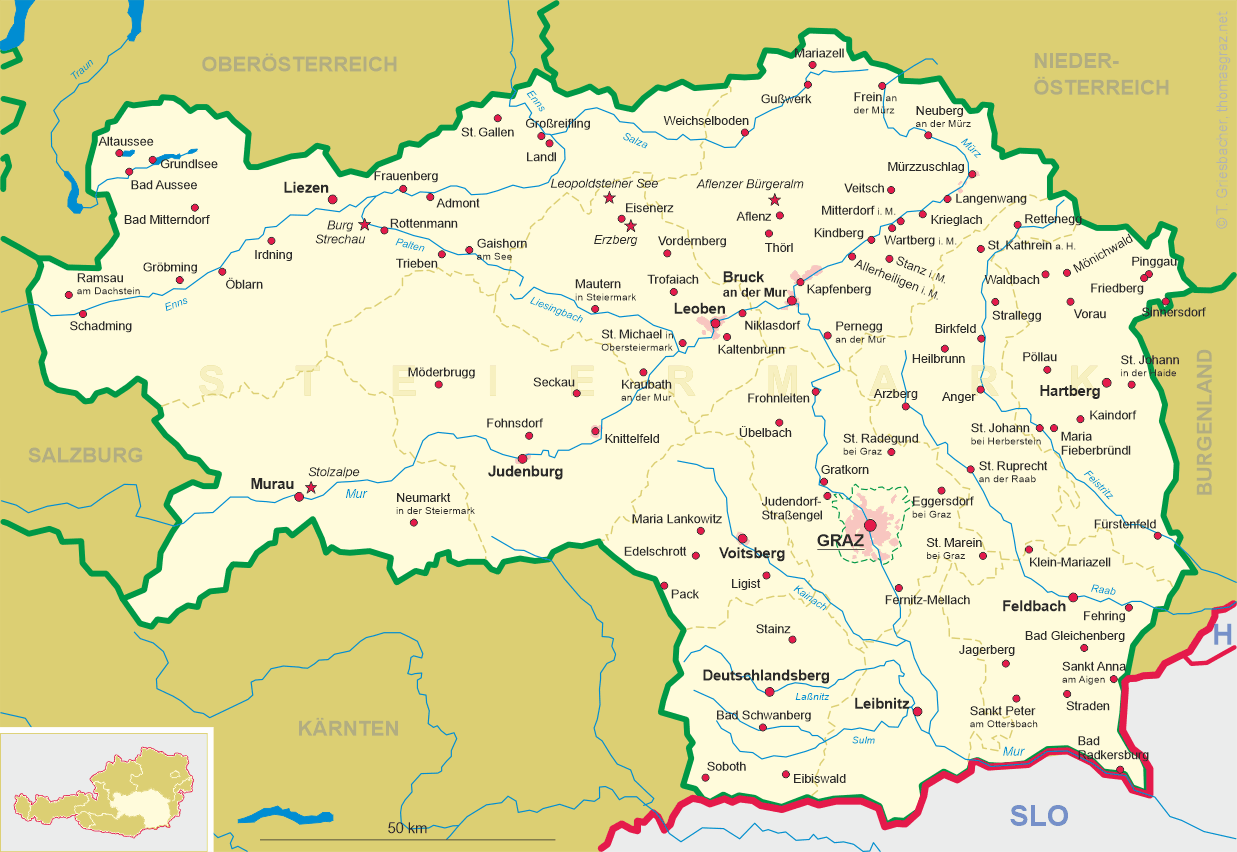 Landl
• lt: Landlas (Štirija)
• ru: Ландль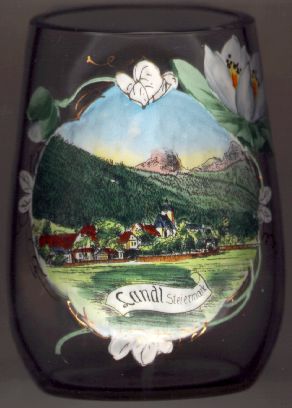 Landl is situated at an elevation of 560 m at the river Enns near the mouth of the river Salza.
The

parish church Sankt Bartholomäus [centre] was first mentioned in 1273. It became a parish in 1545 and belongs to the monastery of Admont. Until the 17th century hammer mills processed iron from the Erzberg at Eisenerz (then Innerberg).
One of the best-known hydraulic engineers of the 16th century, Hans GASTEIGER (1499–1577), was buried here. He regulated the river Enns from Hieflau to Steyr and the Danube between Krems an der Donau and Vienna. He also built large wooden gratings in the river Enns in Großreifling near Landl, in the river Salza near Weichselboden and in the river Ybbs near Waidhofen an der Ybbs. These gratings were used to collect the timber that was floated down the rivers and which was needed for the production of charcoal by the iron industry of the region.

---