| | |
| --- | --- |
| ÖSTERREICH | AUSTRIA |
| Bundesland: Niederösterreich | Lower Austria |
| Bezirk: Melk | |
map →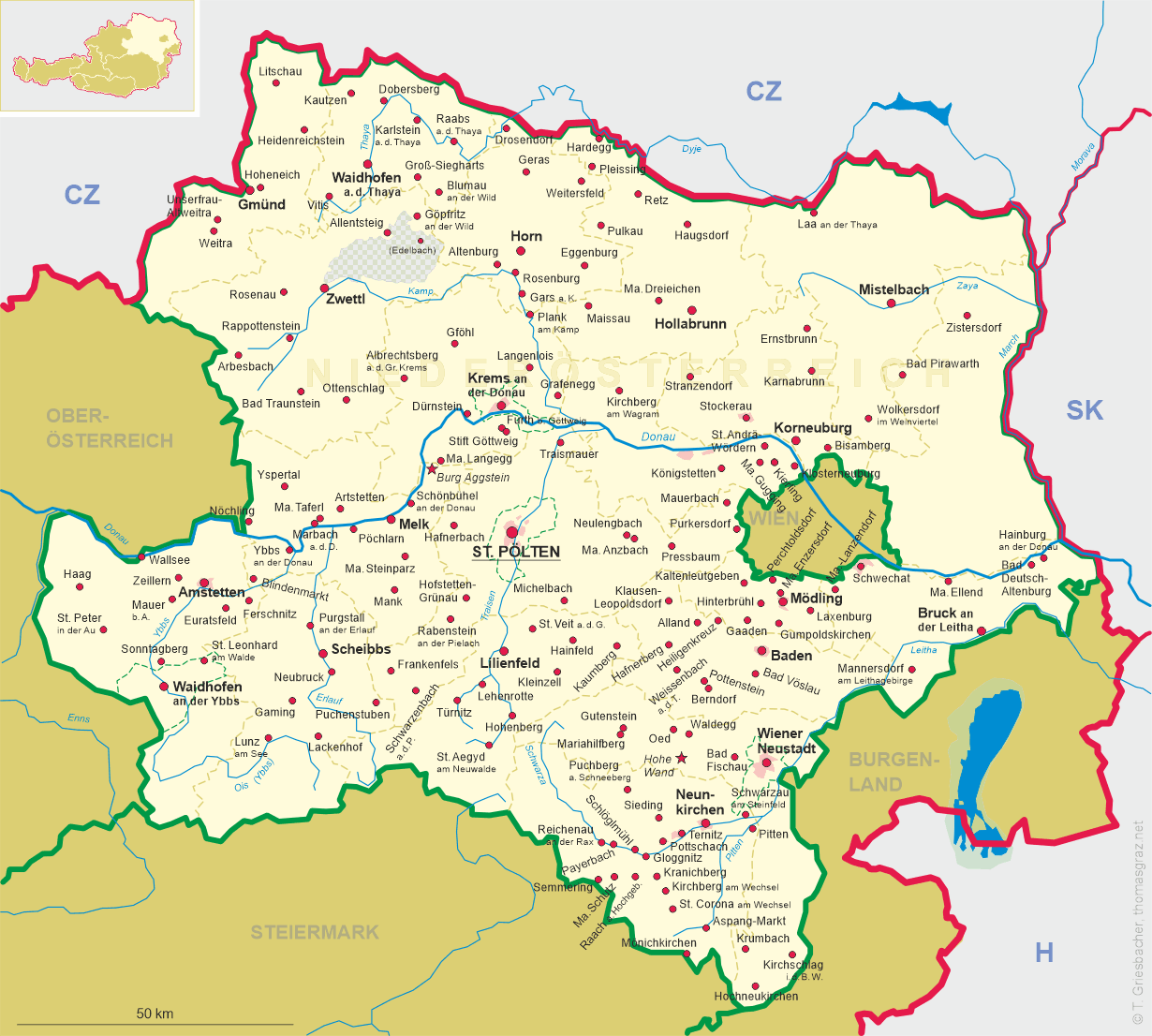 Pöchlarn
• prev.: Groß-Pöchlarn
• lt: Pešlarnas
• sr: Пехларн
• bg: Пьохларн
• ru: Пёхларн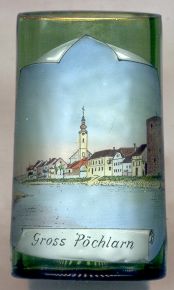 Pöchlarn is situated at an elevation of 216 m at the river Danube in the Melk district of Lower Austria. The city has a population of about 3,500.
During prehistoric times the site that today is occupied by Pöchlarn was an island between the rivers Danube and Erlauf which provided a favourable site for crossing the river. When the Romans conquered the kingdom of Noricum around 15 AD they founded a fort on this island. The Latin name of the settlement, Arelape, was derived from the Illyrian name of the Erlauf river, Arilapa ('eagle river'). Germanic tribes began to settle during the 5th century, and in the 6th century the Eurasian Avars came into this region, the Bavarians reached the region around 700. The rule of the Avars was terminated by Charlemagne around 800. His grandson, King Ludwig the German, presented the region including Pöchlarn to the bishopric of Regensburg. After the invasion of the Hungarians around 900 it took until 970 that the region could be regained. This time is the period of the legendary Rüdiger of Bechelaren mentioned in the Nibelungenlied, an epic poem of the 13th century. Around 1200 Pechlarn, as it was named then, had obtained a status that was equivalent of a town. The oldest document mentioning the Stat ze Bechlaren, the city of Pöchlarn, dates from 1267.
The flourishing period of Pöchlarn as a trading town began in the 16th century. Iron from the Erzberg mountain was brought here via Gresten, Scheibbs and Purgstall and was shipped transported on from here on the Danube. The whole region between Ybbs and Melk also was an important wine-producing region from the 14th until the 19th century. Until 1803/1810 the domains of Pöchlarn had ermained in thepossession of the bishops of Regensburg. After the abolishion of serfdom in 1848 Pöchlarn finally became an autonomous community. A new flourishing period began when the Western Railroad (Kaiserin-Elisabeth-Westbahn) was opened in 1858. The railway line from Pöchlarn to Kienberg and Gaming was opened in 1877 and Pöchlarn thus became a trans-shipment centre for the agricultural products of the Erlauf valley region. The construction of the river power plant at Melk in 1979–1981 thoroughly changed the town,which now was spared the desastrous floodings that had plagued the town on numerous occasions throughout the previous centuries.
The Gothic

parish church Mariä Himmelfahrt (Ascension of Our Lady) [background centre] was built between 1389 and 1429. After a large fire it was remodeled in Baroque style in 1766. Treasures of the church are several paintings of Martin Johan Schmidt (a.k.a. Kremser Schmidt).
The famous painter Oskar Kokoschka (1886–1980) was born in Pöchlarn. His birthplace has been converted into a museum and documentation centre.

---