If you came to this page directly and do not see a navigation frame on top, please go to the home page.
| | |
| --- | --- |
| DEUTSCHLAND | GERMANY |
| Bundesland: Schleswig-Holstein | |
| Kreis: Steinburg | |
map →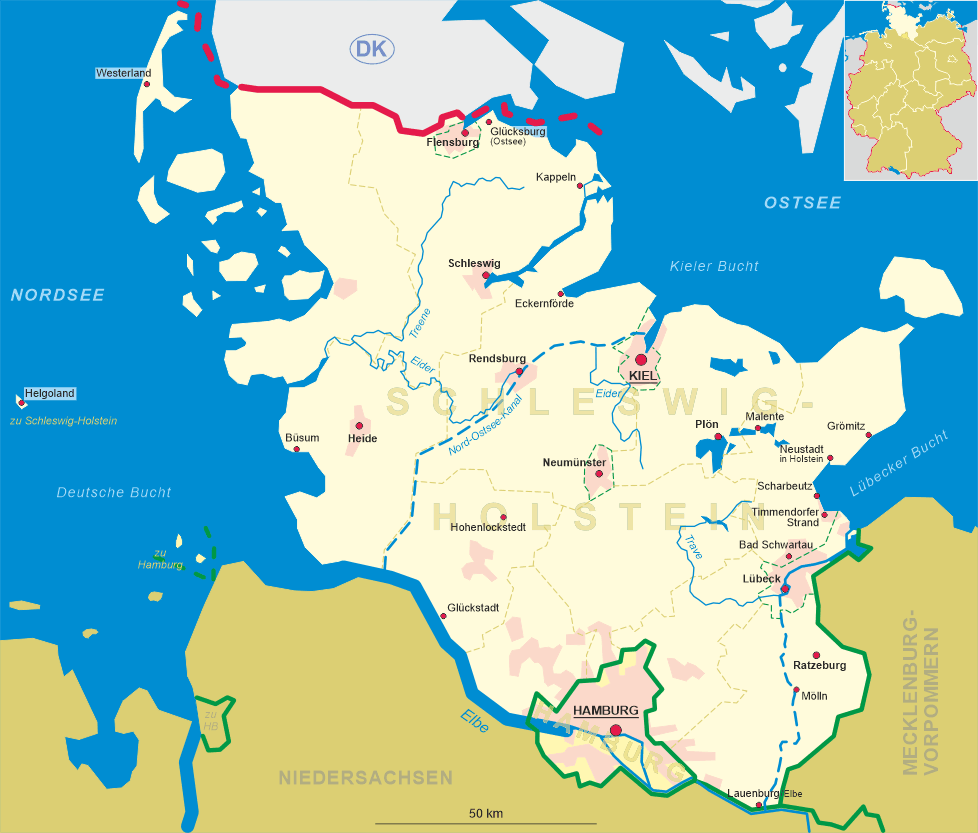 Hohenlockstedt
• prev: Lockstedter Lager
• mk, sr: Хоенлокштет
• ru: Хоэнлокштедт

Hohenlockstedt is situated at an elevation of 17 m on the verge of the Aukrug nature reserve in the district Steinburg of Schleswig-Holstein. The municipality has a population of about 6,200 (2007) and comprises Lockstedter Lager, Ridders, Hohenfiert, Springhoe, Hungriger Wolf and Bücken.
The municipality Lockstedter Lager was founded on 1st of July 1927 out of the rural district (estate) of the same name. In 1956 the name was changed to Hohenlockstedt because it was feared that the old name which incorporated the term Lager could make a negative impression.
The

military training area Lockstedter Lager [left] was used until 1927 when it was commuted to a municipality. In 1900 the German contingent of forces against the Boxer Rebellion in China was set up in this camp. The training area reached its greatest extent at the beginning of World War I when it covered an area of approximately 60 square kilometers. At that time about 18,000 soldiers were stationed here. During World War I the camp was a training area for the Finnish Jäger troops (27th Royal Prussian Jäger Batallion), Finnish war volunteers who later became the core of the Finnish Army.
Glasses of this collection showing former training areas of the German Empire:
Altengrabow (D),
Arys (Orszysz, PL),
Hagenau (Haguenau, F),
Hammelburg (D),
Hammerstein (Czarne, PL),
Heuberg (Stetten am kalten Markt, D),
Lockstedter Lager (Hohenlockstedt, D),
Münsingen (D),
Munsterlager (Munster, D),
Sennelager (Paderborn, D).
Thorn (Toruń, PL).
Warthelager (Biedrusko, PL).
[https://de.wikipedia.org/wiki/Truppenübungsplätze_(Deutsches_Reich)]

---