If you came to this page directly and do not see a navigation frame on top, please go to the home page.
| | |
| --- | --- |
| DEUTSCHLAND | GERMANY |
| Bundesland: Freistaat Bayern | Bavaria |
| Regierungsbezirk: Unterfranken | |
| Kreis: Bad Kissingen | |
map →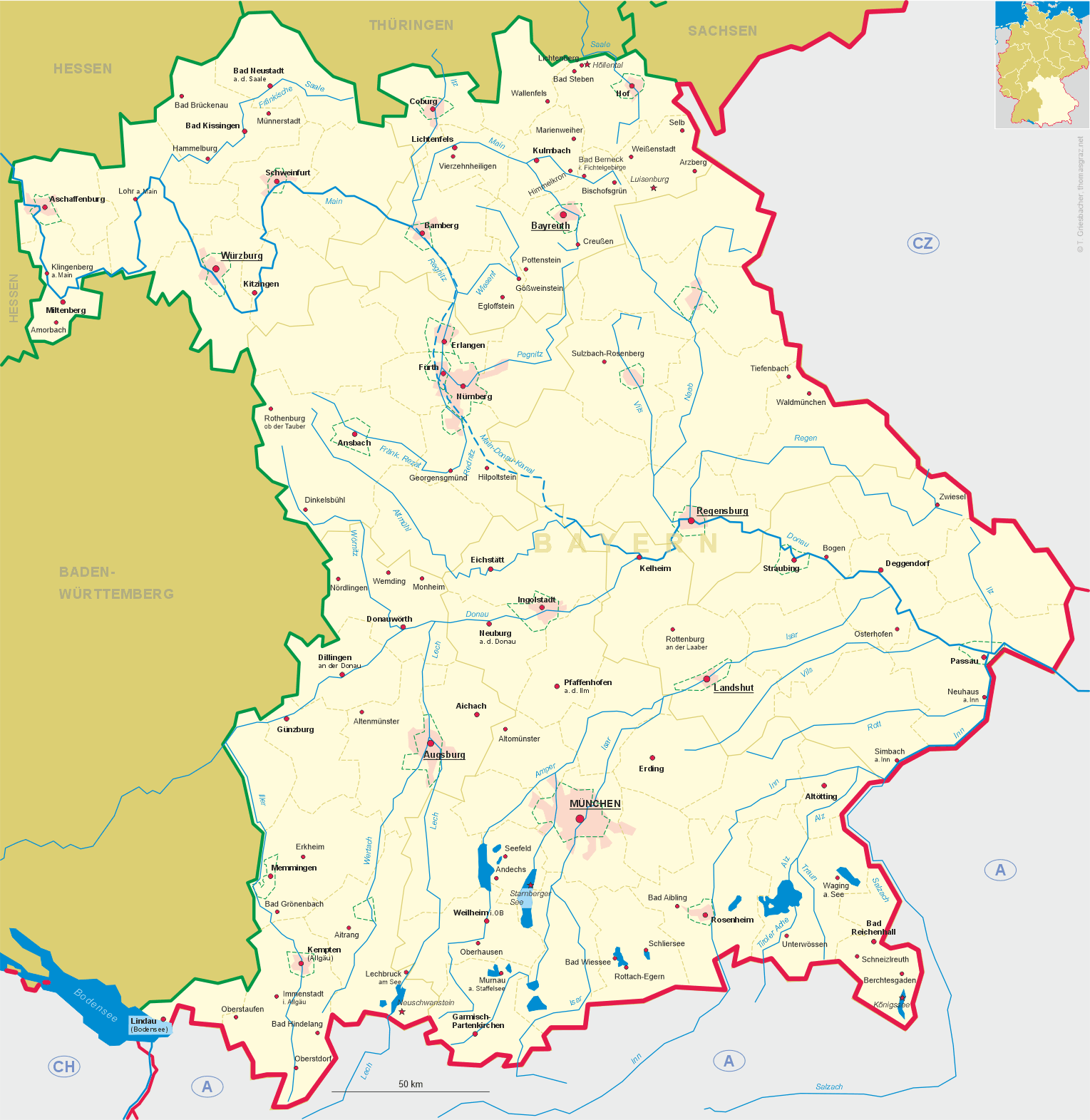 Hammelburg
• ru: Хаммельбург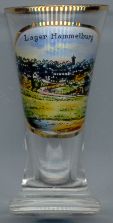 Hammelburg is situated at an elevation of 179 m on the river Fränkische Saale in the foothills of the Bavarian Rhön mountains.
The earliest mention of a castle (Hamulo castellum) dates from AD 716. Between 741 and 777 Hammelburg came in possession of the monastery of Fulda. In 1303 Hammelburg was chartered as a town and at that time was an important fortress guarding the southern borders of the Fulda possessions. After the secularization of 1803 Hammelburg became part of Nassau. During the Napoleonic times it was administered by the French between 1806 and 1810. Thereafter it became part of the newly-founded Grand Duchy of Frankfurt. In 1816 it finally became part of Bavaria. Until 1972 Hammelburg was the seat of a district administration; since then it is part of the administrative district Bad Kissingen.
The

military training area Hammelburg [left] was founded in 1895/96. The village Bonnland was depopulated in 1937 and was incorporated into the training area.
During World War II, Hammelburg was the site of the POW Camps OFLAG XIII-B and Stalag XIII-C, as well as the attempted rescue of POW's from these camps by Task Force Baum in 1945. The German Army's Infantry School (Infanterieschule) is located in this town.
The American television sitcom 'Hogan's Heroes' (which ran on CBS from 1965 to 1971), featured a fictional Stalag 13, said to be near Hammelburg.
Glasses of this collection showing former training areas of the German Empire:
Altengrabow (D),
Arys (Orszysz, PL),
Hagenau (Haguenau, F),
Hammelburg (D),
Hammerstein (Czarne, PL),
Heuberg (Stetten am kalten Markt, D),
Lockstedter Lager (Hohenlockstedt, D),
Münsingen (D),
Munsterlager (Munster, D),
Sennelager (Paderborn, D).
Thorn (Toruń, PL).
Warthelager (Biedrusko, PL).
[https://de.wikipedia.org/wiki/Truppenübungsplätze_(Deutsches_Reich)]

[http://de.wikipedia.org/wiki/Hammelburg, http://en.wikipedia.org/wiki/Hammelburg]

---